Cops link major killings to hanging of war criminals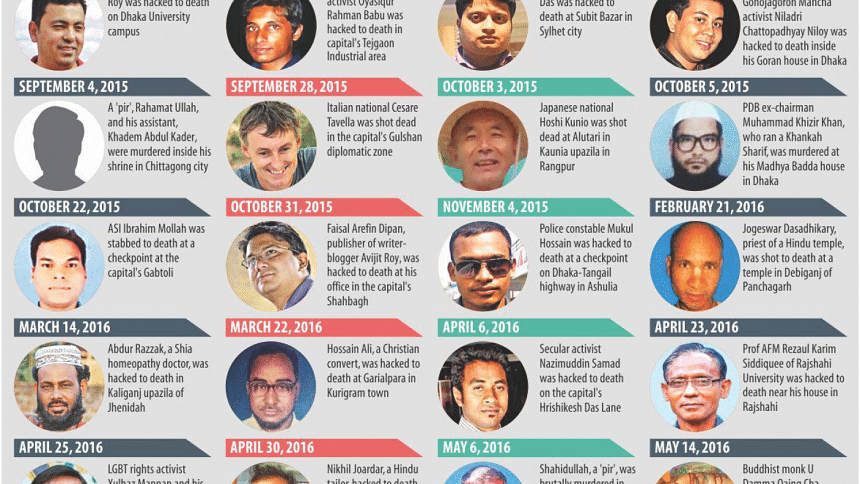 Police today said they see a link between some major murders with the execution of some convicted war criminals.
"Whenever we are executing verdicts of war trials, then only such incidents occur," said Dhaka range Deputy Inspector General (DIG) of police SM Mahfuzul Haque Nuruzzaman.
Since 2015, there have been at least 20 major killings targeted at writers, bloggers, secular activists, foreigners, and people of different religious beliefs, religion and beliefs.
Regarding these killings, DIG Mahfuz said: "Whenever such a killing occurs, Islamic State claims responsibility. We, in our investigation, find such allegations false."
"Financiers of these groups are those who don't want the war crimes trials to take place – the same people who opposed Bangladesh's liberation in 1971," said the police official.
He made the comment at the monthly crime conference of Dhaka range police at its headquarters.
The DIG admitted of shortcomings of the police force and assured that it will remain vigilant in the future and exert its outmost sincerity in tackling the law and order situation in the future.