Confusion over death of Bangladeshi citizens
At least four Bangladeshis among 20 victims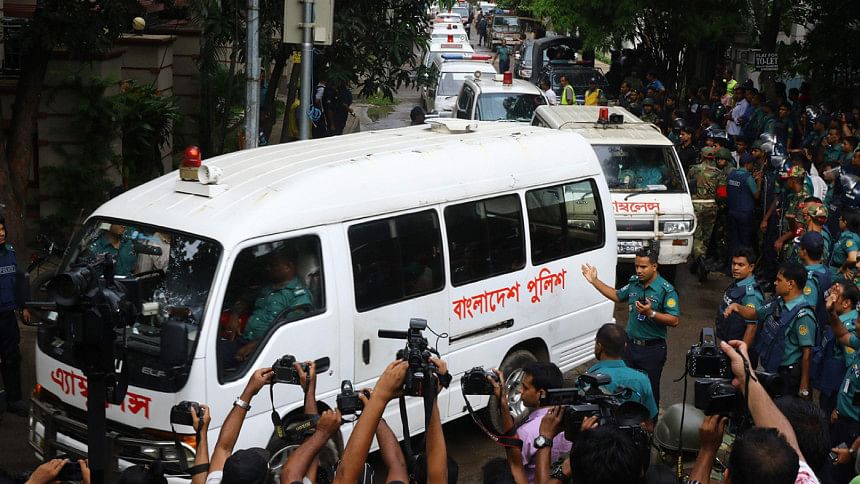 In the backdrop of confusion over whether there is any Bangladeshi citizen among the dead victims at Holey Artisan cafe, a top military officer has insisted that not all of the 20 killed by the militants were foreigners.
The Daily Star learnt from relatives that at least four Bangladeshis were among the victims.
During its briefing this afternoon, the Inter-Services Public Relations (ISPR) said that the attackers killed 20 hostages Friday night, mostly with sharp weapons.
At the briefing, Brig Gen Nayeem Ashfaque Chowdhury, director of military operations, advised people to contact the Provost Martial of Bangladesh Army to ascertain the identities of the victim.
A release issued after the briefing said all the dead victims were foreign nationals. Some international media also reported it.
When The Daily Star asked him to clarify whether all the slain victims were foreigners, Brig Gen Chowdhury replied: "No."
"There should not be any confusion about the number of deaths. It's 20 and not all of them were foreigners."
The Daily Star gathers from relatives that at least four Bangladeshis were among the victims. On this, Brig Gen Chowdhury said: "Soon after we completed our operation, we have handed over to the police the charge of identification of the victims and the affected compound. The identification process is not over."
The lone suspected militant was also handed over to the police.
The details of the victims will be revealed after the police complete the identification process, he said.