CU celebrates 53th founding anniversary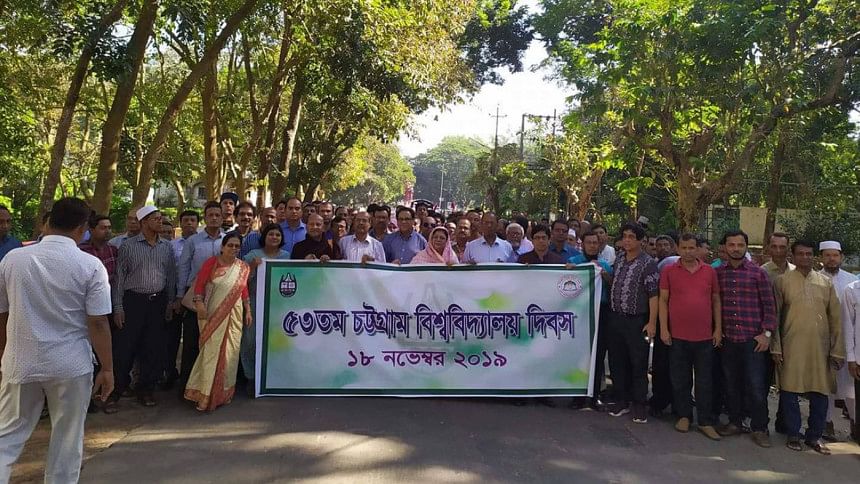 The authorities of Chittagong University (CU) are celebrating its 53th founding anniversary today amid festivity and enthusiasm.
CU Vice-Chancellor Prof Shireen Akhter inaugurated the day's programme cutting cake.
To celebrate the day, the teachers, students and staff of the university brought out a colourful procession from Shaheed Minar around 11:00am.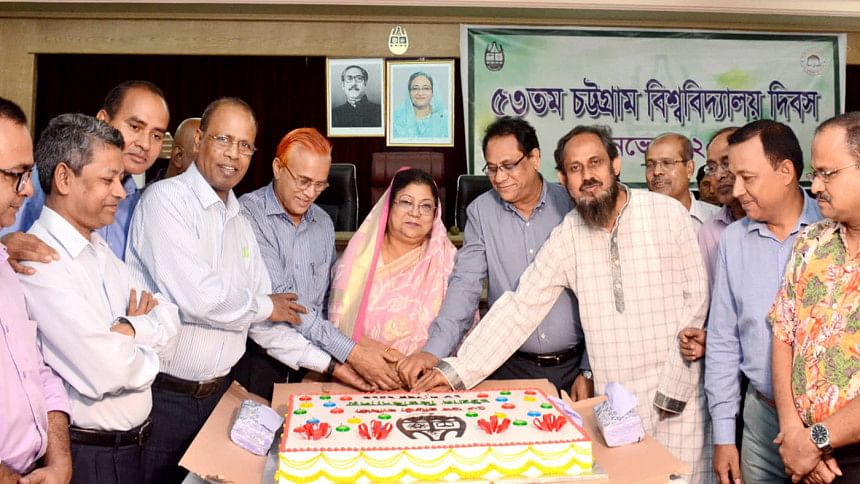 Later, floral wreath was placed to the mural of Bangabandhu Sheikh Mujibur Rahman followed by a discussion.
The celebration programme will come to end through cultural performances.  
Mentionable, Chittagong University was founded on November 18, 1966 with only four departments -- Bangla, English, History and Economics. Now there are 48 departments and more than 30,000 students are studying in the university.