Buet BCL president, secy's rooms sealed off
Issues 3 separate notices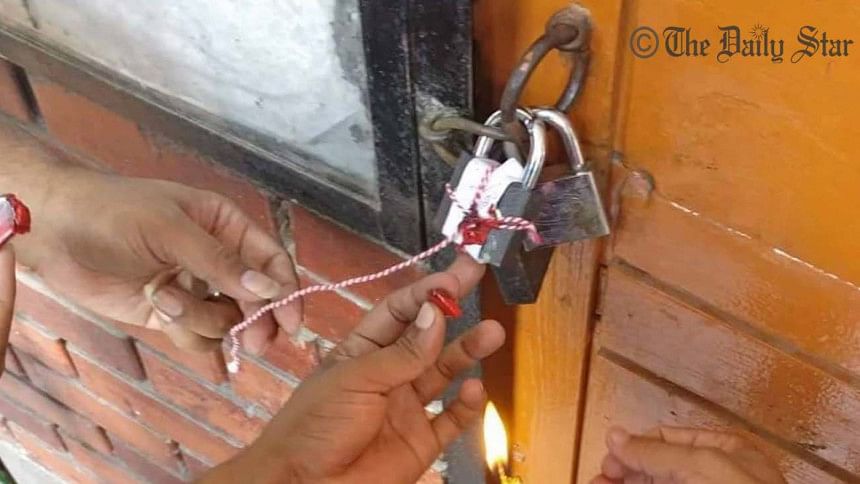 Buet authorities today sealed off the rooms of the university unit Chhatra League president and secretary at their residential halls on the campus.
The move came a day after the authorities of the country's top engineering university banned organisation-based politics on the campus amid protest against Abrar Fahad murder.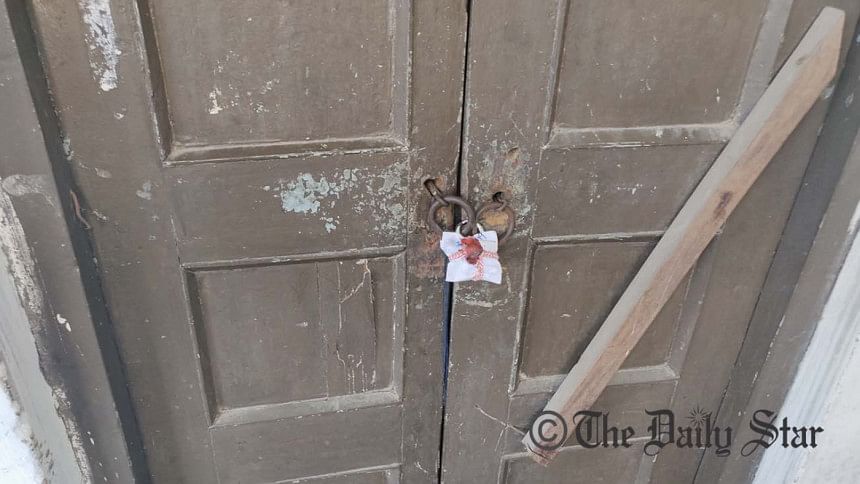 Buet BCL President Jami-us-Sani's room (No-321) at Ahsanullah Hall and General Secretary Mehedi Hasan Rasel's room (No-3012) at Sher-e-Bangla Hall were sealed off, reports our Dhaka University correspondent.
Another room (No-121) at Ahsanullah Hall was also sealed off as it was being used as Buet BCL unit office.
Rasel was arrested in connection with Abrar murder case.
After issuing a notice, the Buet authorities went on the crackdown to oust illegal occupants from the residential halls on the university campus complying with the demands raised by the agitating students over Abrar death.
The notice signed by Acting Registrar Dr Md Saidur Rahman said the Buet authority will take necessary measures in a bid to free all the students' halls from illegal occupation.
Disciplinary action will be taken if any student is found exercising organization-based politics on the university campus, the notice read.
Maximum punishment will also be ensured through the disciplinary committee of the university if the allegation of ragging or torture is raised against anyone, the notice warned.
Abrar Fahad, a second-year student at the electrical and electronic engineering department of Bangladesh University of Engineering and Technology, was beaten to death by a group of Chhatra League men at Sher-e-Bangla hall on early Monday.