Illegal occupants asked to leave Buet's Sher-e-Bangla hall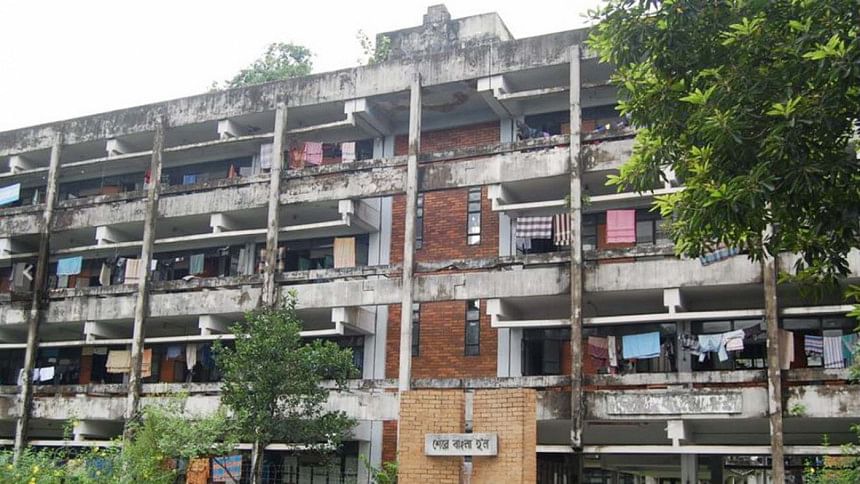 Buet's Sher-e-Bangla hall authorities today asked all illegal occupants to leave the dormitory by tomorrow.
The authorities of the hall issued a notice in this regard today as per directive by the Directorate of Students' Welfare of Bangladesh University of Engineering and Technology (Buet).
Students of all departments, who have been staying at the dormitory for over six months after completing their academic sessions, will have to vacate their seats and leave the hall by 12:00cpm tomorrow, according to the notice.
The move came after Abrar Fahad, a second-year student at the electrical and electronic engineering department of the university, was beaten to death by a group of Chhatra League men at the hall on early Monday.
Earlier in the day, Buet authorities sealed off three rooms at Sher-e-Bangla hall and Ahsan Ullah hall for illegal occupancy. Two of the rooms belonged to the university unit BCL president and general secretary.