Body of rail minister's brother found in Dhanmondi Lake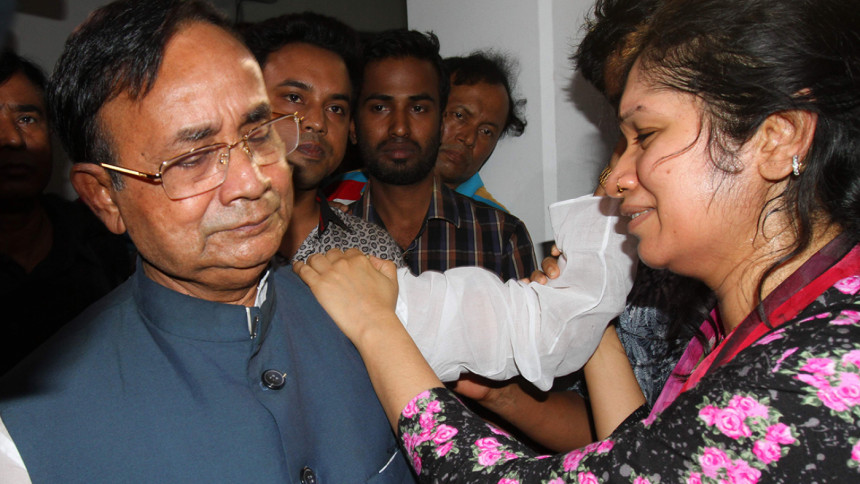 The body of ABM Abdul Latif, brother of Railways Minister Mujibul Haque, was found floating in Dhanmondi Lake in Dhaka this morning.
Abu Bakar Siddique, officer-in-charge of Dhanmondi Police Station, confirmed it to The Daily Star. 
Latif went out of his residence for an evening walk at the nearby Dhanmondi Park last night but he did not return, said Saiful Islam, an assistant secretary of Awami League central sub-committee who is close to the minister's family.