Divergent group takes lead, carries on demo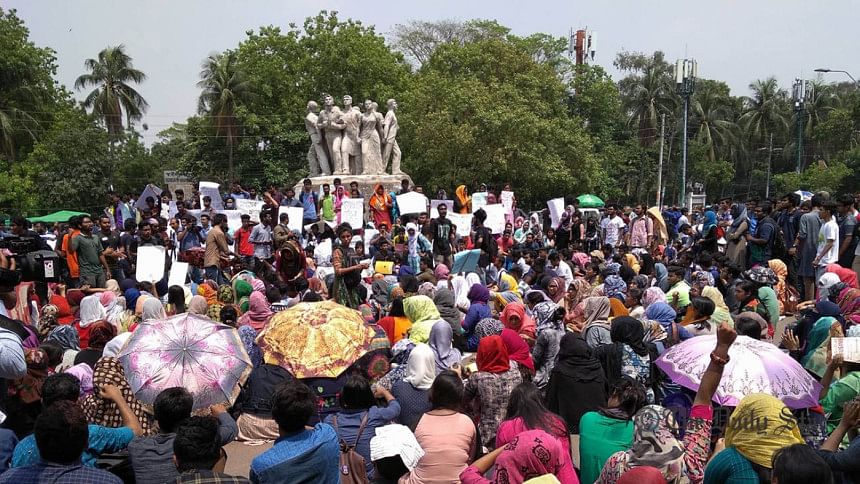 A faction of the quota reform movement that refused to yield after agitation was suspended yesterday took lead and continued demonstration at Dhaka University today. 
About 300 demonstrators took position at the base of Raju Sculpture, next to TSC, an hour after the other group held a press conference and requested all to ignore the divergent group.
Last reported, the diverging faction was chanting slogans demanding immediate settlement to the issue and not wait for May 7, as assured from on behalf of the government.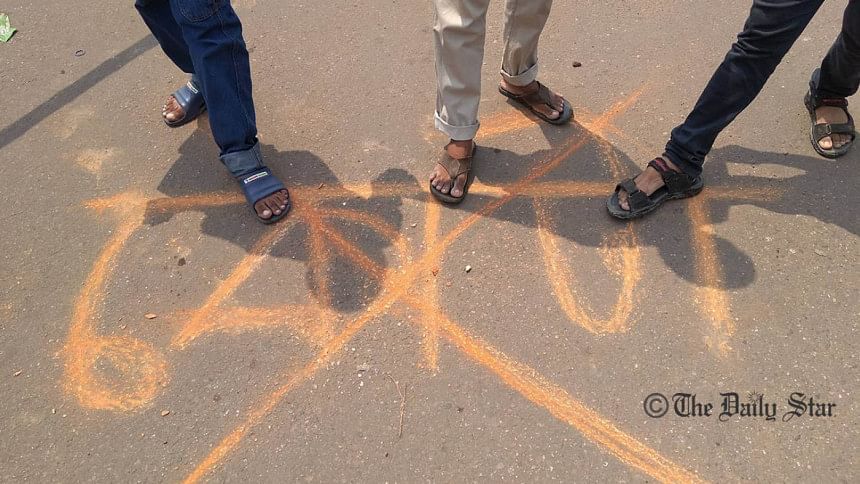 Last night, the majority of the demonstrating students yielded after the leading banner Bangladesh General Students' Rights Protection Forum put the ongoing agitation on hold after a meeting with Awami League General Secretary Obaidul Quader, saying they received assurance from the government.
However, the divergent faction split apart and continued demonstration for some time last night and announced to gather today again to continue the pressure for quota system reformation.
This morning, the majority-supported faction that called a halt to the movement, arranged a press briefing to assert that the agitation is on hold. They requested the media to ignore the diverging faction.