Niko graft case: Court asks Khaleda to appear Feb 4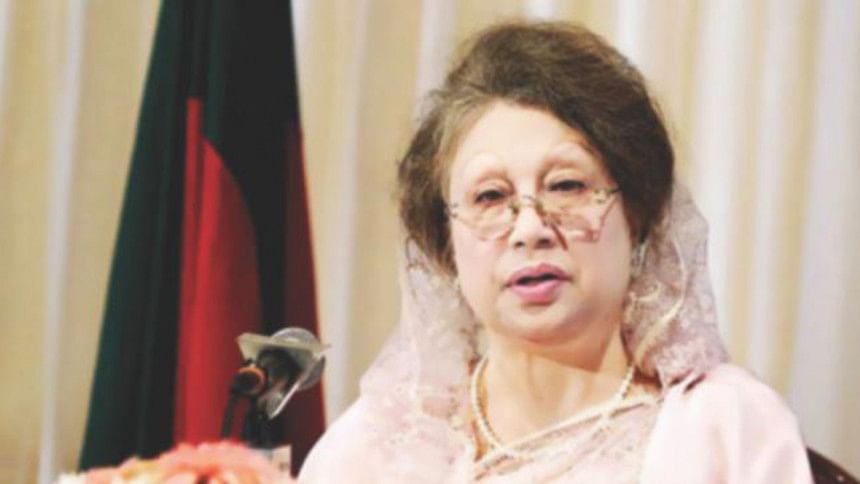 A Dhaka court has asked BNP Chairperson Khaleda Zia and 10 other accused to appear before it on February 4 in Niko corruption case.
Judge of Special Judges Court-9 Mahmudul Hasan passed the order during hearing of the case today.
A total of 14 cases including the Niko graft case were shifted to the makeshift court set up at Bakshibazar in Dhaka on January 8.
The hearing of the Niko graft case was held today for the first time in the makeshift court building. The trial of the Zia Orphanage Trust and Zia Charitable Trust corruption cases against her has been going on in the same court building.
Public Prosecutor Mosharraf Hossain Kajal, also lawyer for Anti-Corruption Commission (ACC), filed a petition seeking an arrest warrant against Moudud Ahmed, an accused in the case, as he was absent during today's hearing.
The court is likely to hear the petition on February 4.
However, Khaleda could not appear before the court on health ground today.
The ACC filed the case in December 2007 accusing that Khaleda and several others had abused powers to award a gas exploration and extraction deal to Canadian company Niko when she was the prime minister between 2001 and 2006.
Three of the other accused are: AKM Mosharraf Hossain, former state minister for energy, Khandaker Shahidul Islam, former acting energy secretary, and Kashem Sharif, vice-president (South Asia) of Niko Resources Bangladesh Ltd.