Khaleda's life at risk if not sent abroad for urgent medical treatment: Fakhrul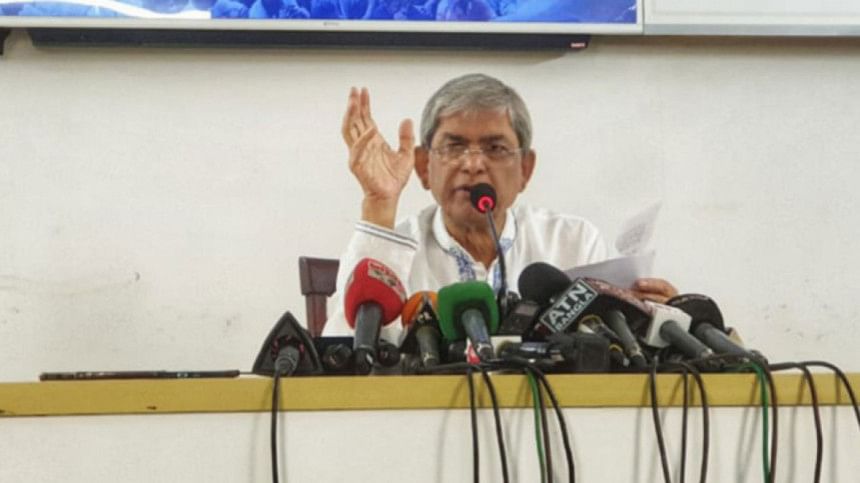 BNP Secretary General Mirza Fakhrul Islam Alamgir today said BNP Chairperson Khaleda Zia has temporarily recovered from heart problems after stenting.
"Today, after she became ill again, it was clear that if she is not immediately sent abroad for better medical treatment, her life would be at risk," he said at a press conference this afternoon.
"As far as I have heard from the doctors, she (Khaleda Zia) has suffered a mild heart attack. Later, she suffered from suffocation, respiratory problems while in the hospital. "The doctors then decided to complete her angiogram without further delay," he said.
He said the angiogram showed that her main artery was 99 percent blocked. Stenting ((inserting ring) was successfully done on an artery in the heart. The doctors are hopeful that as a result of this treatment, she has temporarily recovered from heart problems.
He said the party and the family members of Khaleda Zia have appealed to the government several times to allow sending her abroad for better medical treatment, but the prime minister completely rejected the issue.
The BNP leader said arrangements should be made to treat her outside the country to save her life. "Otherwise, we reiterate, this government will have to bear all the responsibility."