Sedition suit against Khaleda a mockery: Fakhrul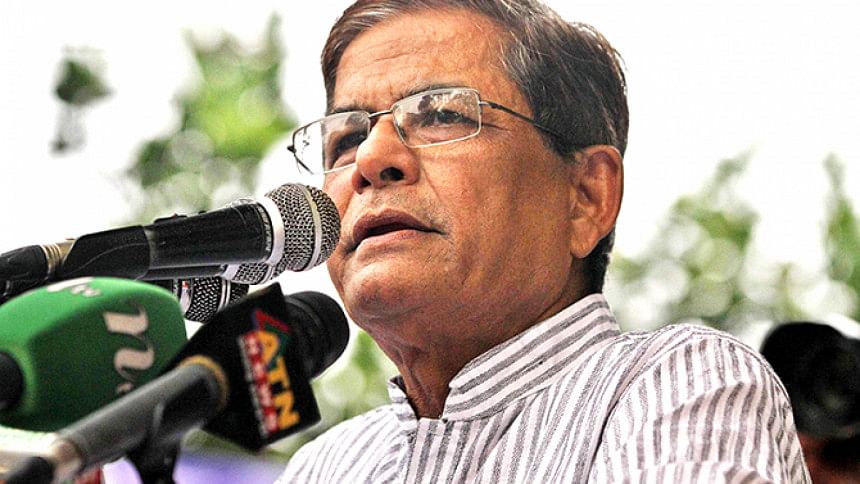 On the note of the sedition lawsuit against BNP Chairperson Khaleda Zia, the party's acting secretary general Mirza Fakhrul Islam Alamgir said "it is nothing but a mockery".
The BNP leader came up with the remark hours after a Dhaka court summoned Khaleda in the sedition for her remarks regarding number of Liberation War martyrs.
"The case (sedition case) was filed due to political vengeance. It is nothing but a mockery," Fakhrul said while addressing meeting organised by Krishak Dal at Engineers Institute in Dhaka.
Fakhrul claimed that there was no indication of sedition in Khaleda's speech regarding the martyrs of Liberation War.
Meanwhile, demanding withdrawal of the case, pro-BNP lawyers today staged demonstration in the court premises during the case hearing.