New ICT chief seeks cooperation from prosecution, defense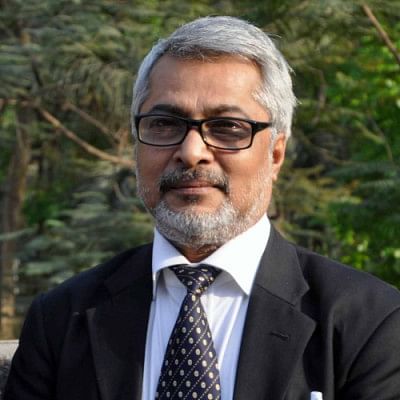 Chairman of the reconstituted International Crimes Tribunal (ICT)-1 Justice Md Shahinur Islam today sought cooperation from both prosecution and defense counsels to conduct cases smoothly.

Justice Md Shahinur made the call on the first working day of the reconstituted tribunal at 11:30am.

After three months of stalemate in war crimes trial, the government yesterday reconstituted the tribunal by appointing the Justice Md Shahinur as chairman. Justice Shahinur is a High Court judge and was a member of the tribunal.
Justice Amir Hossain, another HC judge, and Abu Ahmed Jomader, a retired district judge who is now on post-retirement leave (PRL), have been appointed as members.

The tribunal reached an impasse since July 13 when its chairman, Justice Anwarul Haque, passed away. Another member Justice Md Shohrowardi was sent back to the HC, his original workplace, as he intended to return there.

Chief Prosecutor Ghulam Arief Tipoo and defense counsel Gazi MH Tamim assured cooperation to the tribunal in response to Justice Shahinur's call.

Later the tribunal fixed October 22 for rehearing the closing arguments in the war crimes case against six Gaibandha men which was kept waiting for delivering verdict in May.

Earlier on May 9, the ICT-1 completed the trial proceedings of the case against the six Gaibandha men in connection with the crimes committed during the Liberation War in 1971 and kept the verdict waiting.

As per the war crimes law, a tribunal can resume trial from where it stopped even after any change in the judges' panel, but there are at least two precedents when the tribunal reheard closing arguments.

The war crimes trial has made no headway in last three months for the government's failure to appoint someone to the chairman post, eliciting criticism from all quarters associated with the long-cherished trial.