FR Tower land owner Faruque gets bail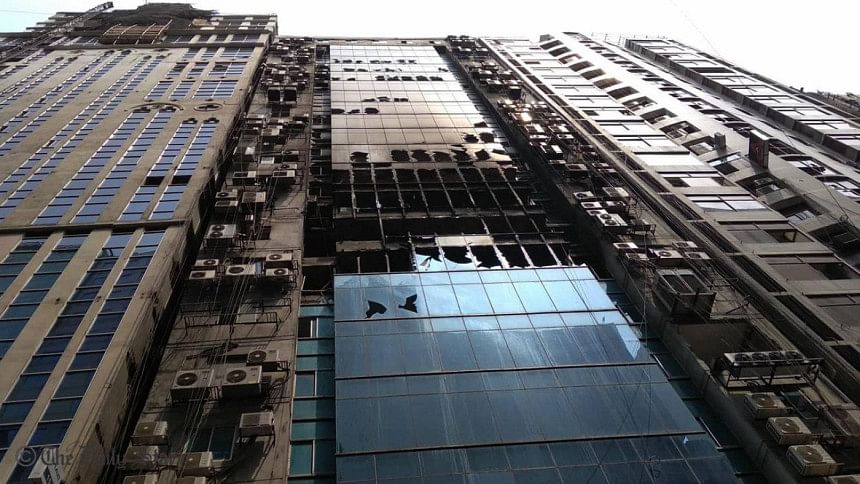 A Dhaka court today granted bail to land owner of FR Tower SMHI Faruque considering his illness and old age in two separate cases filed for illegal extension of the high rise building in the capital's Banani.
Judge KM Emrul Kayesh of the Senior Special Judges Court of Dhaka gave Faruque bail till August 29 after Md Abubakar Siddiquei, a deputy director of the Anti-Corruption Commission, produced him this afternoon.
During the hearing, ACC official Siddiquei, also investigation officer of the case, prayed to the court to keep the accused in jail until the probe is completed.
On the other hand, defence lawyer told the court that his client is now about 80 years old and he has been suffering from different ailments including heart disease.
Faruque got bail a day after he was arrested by the ACC from Banani area around 1:30pm yesterday in connection with two separate cases.
On June 25, the ACC filed two cases accusing 23 people for their alleged involvement in illegally extending FR Tower that caught fire on March 27. The devastating fire left 25 people killed and 73 others injured.
The 23 accused in the cases include a former chairman of Rajuk, chairman of Rupayan Housing Estate Ltd and several government officials.
In an ACC enquiry, it was discovered that the 23-storey FR Tower had no fire alarm, narrow exit points and staircases, blocked fire exits and other issues. Besides, although the authorities had legally obtained a permission for a 15-storey building, they made the FR Tower a 23-storey building with time. As a result, the casualties peaked.