ACC arrests land owner of FR Tower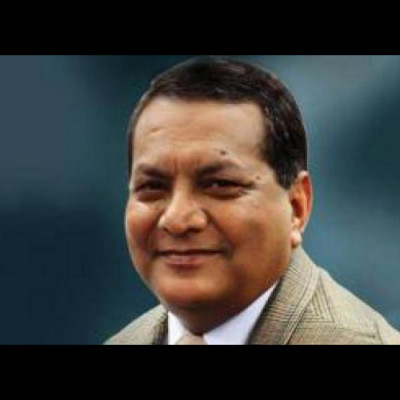 The Anti-Corruption Commission (ACC) yesterday arrested the land owner of Banani FR Tower SMHI Faruque in two separate cases filed over his alleged involvement in illegally extending the building.
An ACC team led by its Deputy Director Abu Bakar Siddique arrested Faruque from the capital's Gulshan area around 1:30pm, said Pranab Kumar Bhattacharya, public relations officer of ACC.
Meanwhile, a Dhaka Court yesterday granted ad-interim bail to Tasvir Ul Islam, one of the owners of Banani FR tower, a day after his arrest in a case filed over his alleged involvement extending the building beyond the permitted number of floors.
Dhaka senior special judge KM Imrul Kayes passed the order after his lawyer filed a petition before his court seeking bail.
Tasvir's lawyer Ehsanul Haque told the court that his client had been suffering from several ailments, including heart disease.
Tasvirul was arrested by an ACC team from the capital's Segunbagicha area around 4:00pm on Sunday.
After his arrest, ACC kept Tasvir in the custody of Ramna Model Police Station. 
Earlier on March 31, both Faruque and Tasvir were arrested and each of them was placed on a seven-day remand.
On June 25, the ACC filed two cases accusing 23 people for their alleged involvement in illegally extending the building that caught fire on March 27.
At least 27 people were killed in the fire incident.
The two, along with Liakat Ali Khan alias Mukul, 57, chairman of Rupayan Group -- the builder company of FR Tower, leaders of the building management committee, and some unidentified people were charged for the death of people due to negligence.
According to the case statement, Faruque on June 25, 1989 took lease of the over eight katha plot at Banani Commercial area from Dhaka Improvement Trust, which was renamed to Rajdhani Unnayan Kartripakkha (Rajuk). 
On October 02, 1990 he applied to Rajuk for erecting a 15-storey building. The application was approved 28 days later. 
On January 25, 1996, Faruque applied to Rajuk again, but this time to revise the original plan and extend the building to 18 storeys. Rajuk approved the plan illegally, reads the FIR. 
Afterwards on April 27, 2003 Faruque signed a contract with managing director of Rupayan Housing Estate Ltd Liakat Khan Mukul, also an accused, for erecting the 18-storey building.   Later, both Faruque and Liakat signed another contract for extending the building to 23-storeys and completed construction. According to the FIR, however, no clearance certificate was taken from the housing authority for the latest extension.   
"Not even the design [for extension] was approved," it says. 
On March 13, 2005, Liakat signed a contract with Tasvir to sell him office space on the three floors in level 19, 20 and 21.
The contract was valued at about Tk 5.65 crore. To meet the expenditure, Tasvir took out a Tk 3.6 crore mortgage from GPS Finance Company Ltd. Liakat and Tasvir, however, produced a "forged design of the building" and "misused their power" to get Rajuk's approval for the mortgage, the case statement read.