Banani double rape: HC order allowing Shafat to go abroad stayed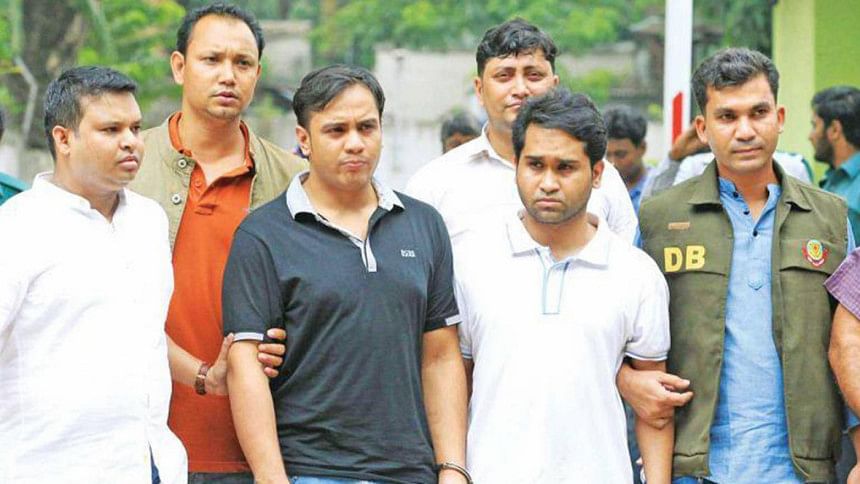 The Supreme Court has stayed a High Court order asking the government to allow Ahmed Shafat, the key accused of sensational Banani double rape case, to go abroad.
Chamber Judge of the Appellate Division of the SC Justice Hasan Foez Siddique today passed the order following a petition filed by the government seeking stay on the HC order.
The apex court judge also sent the petition to its full bench for further hearing on January 6.
Following the SC chamber judge's order Shafat cannot go abroad, Deputy Attorney General Kazi Mynul Hassan told The Daily Star.
The HC on December 9 following a writ petition had directed the government to allow Shafat, who is now on bail, to go to Thailand for treatment.      
Shafat, son of Dildar Hossain Selim, one of the owners of Apan Jewellers, got ad-interim bail on November 29 last year on health grounds.
Invited to Shafat's birthday party on March 28, 2017, two girls went to a Banani hotel around 9:00pm. After the party ended around midnight, Shafat and his friend Nayem Ashraf raped them in two rooms, alleged one of the victims who filed the case with Banani Police Station on May 6 the same year.
Attorney General Mahbubey Alam appeared for the government while Advocate AM Aminudin argued for Shafat.