Banani rape: Shafat, Sakif confess at court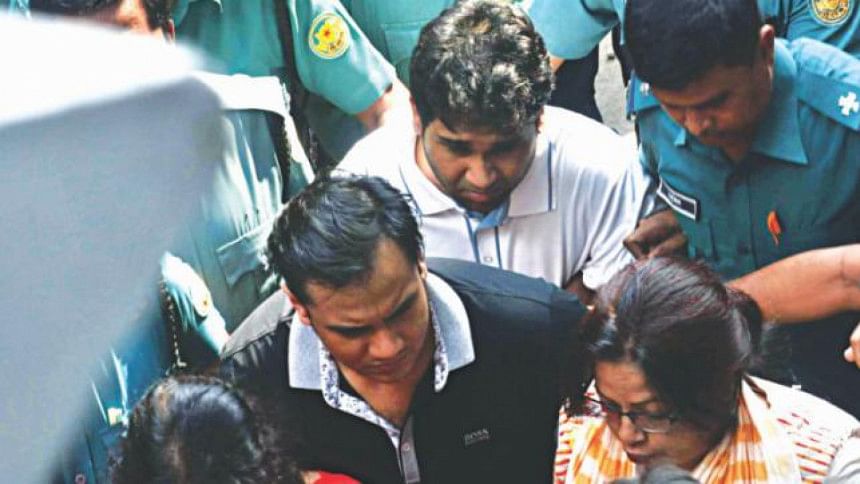 Prime accused Ahmed Shafat and his associate Shadman Sakif today confessed their involvement in the act of rape before two local magistrates in the much talked-about Banani double rape case.
Shafat gave his confessional statement before Dhaka's Metropolitan Magistrate Ahsan Habib while Sakif gave his statement before Metropolitan Magistrate Shadbir Yasir Chowdhury this afternoon, reports our court correspondent.
After recording the statements, the magistrates sent both Shafat and Sakif to jail.
READ MORE: Univ girls 'raped after birthday party at hotel'
Ismat Ara Ame, investigation officer of the case, produced the duo before court after completion of their remand sentence and moved a plea for recording confession.
On May 6, one of two university girls filed a case with Banani Police Station accusing Shafat, Sakif and three others.
ALSO READ: Rape accused Shafat, Sakif remanded
According to the case statement, two young men including Ahmed Shafat raped the girls on March 28 in a birthday party at The Raintree Dhaka hotel at Banani while three others assisted them.
Police said they have found the allegations to be true so far.