Attack was intended to kill me, says DU VC
Vice Chancellor of Dhaka University Mohammad Akhteruzzaman today claimed that attack on his residence was with the intention to kill him and has no relation with the quota reform movement.
Read More: Shahbagh aflame with quota demo
"I took the initiative for arranging talks between the government high-ups and students regarding the quota reform movement," the VC said at a press briefing in his office, Bangla daily Prothom Alo reports.
"The students' demands have been relayed to the government, yet my house was vandalised. And I cannot express the experience in words. My family was there and their lives were at risk," the VC added.
A section of the protesters demanding reforms in the quota system in public service broke the main gate of the residence of the DU VC around 1:45am today. They vandalised furniture and other belongings, and also torched three cars inside the compound, according to witnesses and fire service personnel.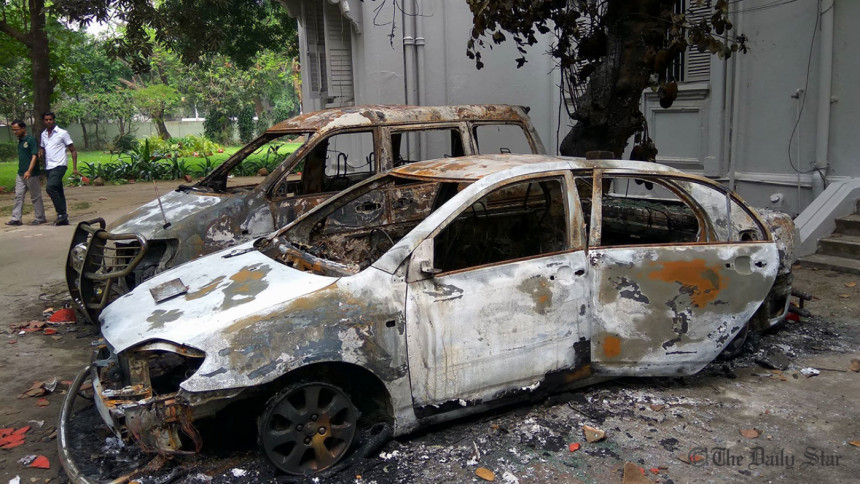 At least 75 people were injured yesterday as police clashed with the protesters, turning the capital's Shahbagh intersection and its adjacent areas into a battlefield.