HC orders 5-week ban on pasteurised milk of 14 companies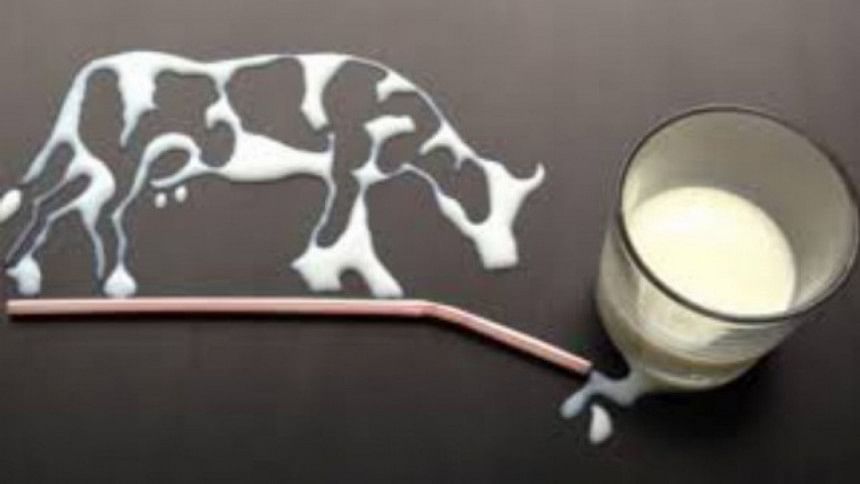 The High Court today directed the authorities concerned to stop production, distribution, sale, purchase and consumption of pasteurised milk of 14 companies for the next five weeks over presence of antibiotics and lead in the milk, which are harmful for human body.
The HC ordered the government and the 14 milk producing companies to submit a report to the court on August 25 after complying with the order.
The HC also issued a rule asking them to explain why the presence of antibiotics and lead in the pasteurised milk should not be declared illegal and unconstitutional.
The HC bench of Justice Syed Refaat Ahmed and Justice Md Iqbal Kabir Lytton passed the order and the rule during hearing a writ petition filed by Supreme Court lawyer Advocate Tanvir Ahmed seeking necessary order.
The 14 companies, which are registered under the Bangladesh Standards and Testing Institution (BSTI), and their respective brands of pasteurised milk and dairy products are: Aftab Milk and Milk Producer Ltd (Aftab Milk), Akij Food and Beverage Ltd (Farm Fresh Milk), American Dairy Limited (MOO), Bangladesh Milk Producers' Cooperative Limited (Milk Vita), Baro Awlia Dairy Milk and Foods Ltd (Dairy Fresh), BRAC Dairy and Food Project (Aarong Dairy), Danish Dairy Farm Ltd (Ayran) Ichhamoti Dairy and Food Products (PURA), Igloo Dairy Limited (Igloo), Pran Dairy Ltd (Pran Milk), Uttar Bango Dairy (Ultra), Purbo Bangla Dairy Food Industries (Arwa), and Tania Dairy and Food Products (Safe).
LAB TESTS FIND ANTIBIOTIC, LEAD IN PASTEURISED MILK
About a month ago, Dhaka University researchers found presence of antibiotics meant for humans, lead and detergent, in packaged milk and dairy products of some of the top brands, including Milk Vita, Pran, Aarong, Igloo and Farm Fresh, among others.
The antibiotics that were found in the milk include levofloxacin, ciprofloxacin and azithromycin, which are used mainly to treat bacterial infections in humans.
After the DU researchers published their findings, Kazi Wasi Uddin, additional secretary to the Ministry of Fisheries and Livestocks, threatened them with legal actions if they failed to publish their study in a peer-reviewed journal.
A subsequent second test by the DU researchers, about two weeks ago, on milk samples of the same brands, reconfirmed their findings, said Prof ABM Faroque, director of Biomedical Research Centre at DU, who led the research.
Experts say lead in milk may come from cattle feed and contaminated soil, and can affect the liver, kidney and bones in humans.
According to the World Health Organization, any presence of lead, regardless of the level, is considered unsafe for humans as no safe level for the metal has been found.
The HC in February ordered the Anti-Corruption Commission (ACC) to investigate adulteration of milk, curd, and fodder and take legal action against those responsible.
The court had also asked the BFSA to form a probe committee to identify the individuals and businesses involved in adulteration of dairy products and fodder in three months.