Parents urged to keep an eye on children at malls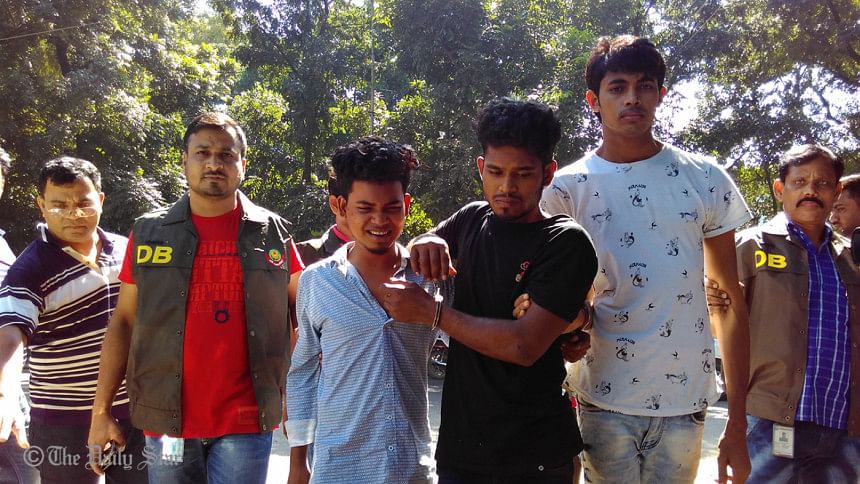 After Friday's abduction of a young boy from a shopping mall in the city and his rescue later, Dhaka Metropolitan Police (DMP) today urged parents to be vigilant with their children at shopping malls and other such areas.
"If you (Parents) are not careful, abduction may take place," Shaikh Nazmul Alam, deputy commissioner of Detective Branch of police, came up with the call during a press conference where three alleged abductors and a boy, who is a victim of the kidnapping, were produced.
The boy, Tausifur, was abducted when his parents were shopping at Police Plaza Concord Friday night.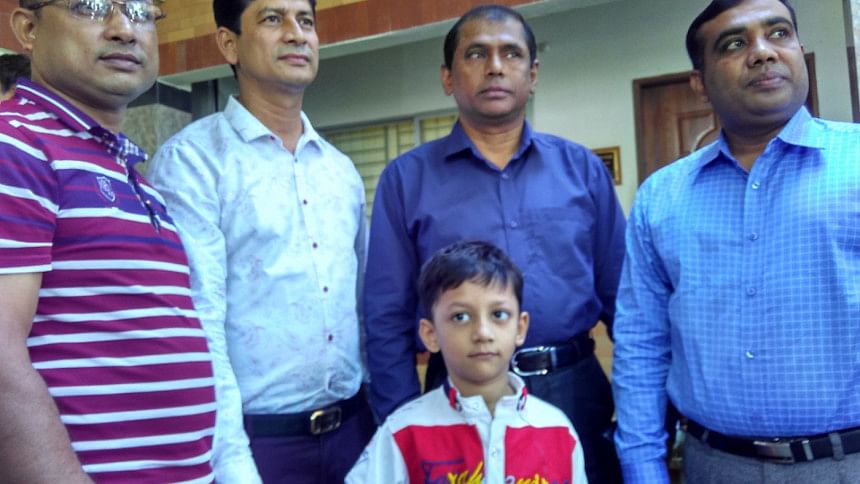 READ MORE: Boy rescued seven hours after kidnap
Police later rescued Tausifur and arrested three suspects after the parents informed police seeing CCTV footage that their son being picked up by a stranger.
The arrestees -- Rubel Rana, Shipon Sheikh and Md Sagor – are members of a criminal gang who are used to abduct people at shopping malls, police said.