5 'JMB militants' held in Dhaka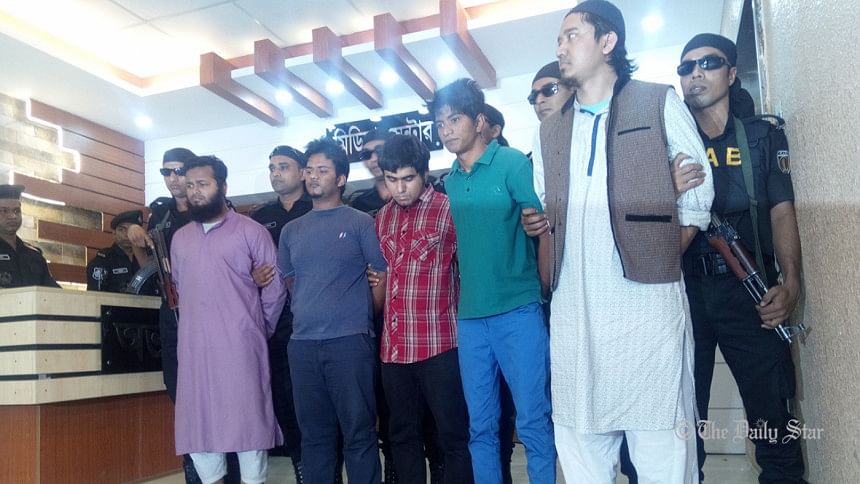 Rapid Action Battalion (Rab) today claimed detention of five militants of banned outfit Jama'atul Mujahideen Bangladesh (JMB) from different areas of Dhaka.
The detainees are: Oliuzzaman alias Oli, 28, Anwarul Alam, 29, Saleh Ahmed, 22, Md Mohon alias Mohsin, 20, and Abul Kashem, 27.
Oli and Alam are engineers, Anwar Latif Khan, additional director general (operations) of Rab headquarters, told reporters at the elite force's media centre in Dhaka.
The alleged militants belong to Sarwar-Tamim faction of the terror group, he said.
A stash of 'Jihadi' books and bomb making materials were recovered from their possession, he added.