Four 'missing' youths sent to jail by court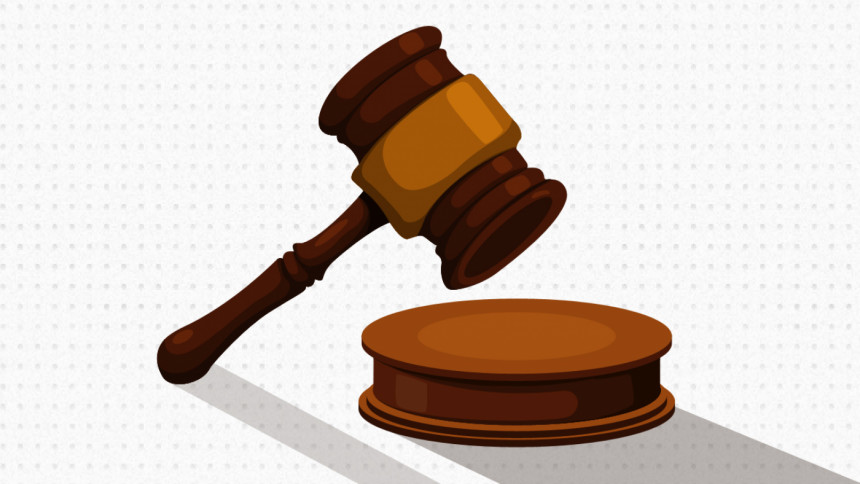 Four university students, who were missing since December 29, were finally produced before a Dhaka court yesterday in connection with a case filed under the Explosive Substances Act, and sent to jail.
The court also rejected their bail petition, in the case filed with Kafrul Police Station on December 17 last year.
They are: Abu Khaled Mohammad Jabed, 25; Borhan Uddin, 26; Rezaul Khalek; and Syed Maminul Hasan, 27.
Metropolitan Magistrate Md Baki Billah passed the order after Sub-Inspector Md Zillur Rahman, the investigation officer of the case, produced them before it with a petition to the court to confine them in jail custody until probe is complete, the IO added.
In yesterday's forwarding report, the IO said all four arrestees are active members of BNP-Jamaat, adding that they along with other accused named in the FIR were directly involved with subversive activities blasting bombs at around 8:21pm on December 17 in the city's Kafrul area. They should be kept in jail so that they can be remanded in future to find out more about the incident, the IO said.
Defence lawyer SM Kabiruzzaman, however, submitted a petition seeking bail saying his clients were arrested on December 29 from a bus in Farmgate on their way home in Mirpur-1, after shopping at Aziz Super Market. Their family members on Tuesday held a press conference at Crime Reporters' Association Bangladesh, demanding safe return of the youths.
So their bail should be granted as their names were not included in the First Information Report (FIR), and they were not involved with the incident, the lawyer argued.
After hearing both sides, the magistrate rejected their bail petition and ordered to send the four to Dhaka Central Jail in Keraniganj.