250 illegal structures demolished in Dhaka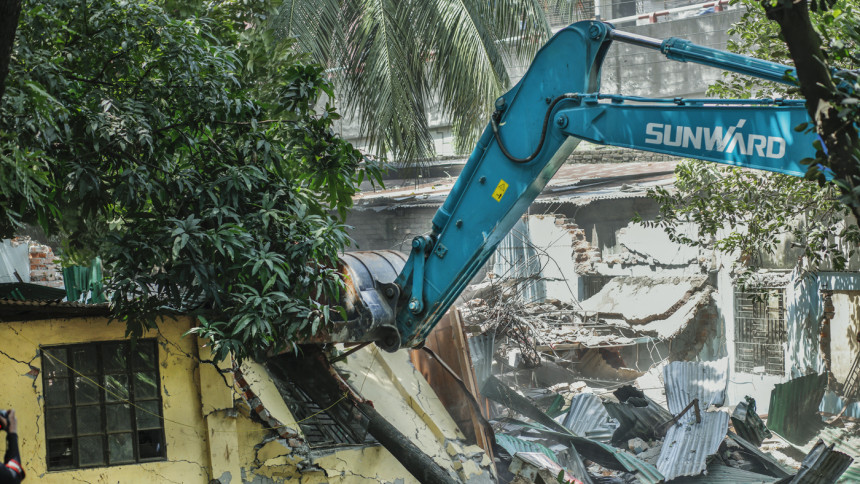 Bangladesh Railways has demolished 250 illegal structures from Dhaka's Shahjahanpur Railway Colony today.
The five-hour-long drive was started at 10:00am. The drive would continue until all illegal structures are evicted, Nazrul Islam, division estate officer of Dhaka, who led the drive, said.
Several other railways officials of Dhaka division were present there.
"We will carry out similar drive tomorrow [Wednesday] and if necessary, will continue in next week," he told The Daily Star.
Most of the structures were tin-shed house while some others were concrete structure built in last seven-eight years, he said.
Railway sources said a vested quarter has occupied a big portion of railway land in the colony for years. They even built houses and shops there and rented those out to others.
Several years ago, when railway authority went to evict the illegal structure, local goons halted the drive and later railway postponed the drive.
Asked whether railway will continue its driver if the similar attempt was made again by illegal occupiers, Railways Minister Nurul Islam Sujan said they will continue.
"There is no scope to stop the drive," he said at a press conference at Railway Bhanban organised to share his experience in his recent visit to India and China.