2 'Neo-JMB' men held in Dhaka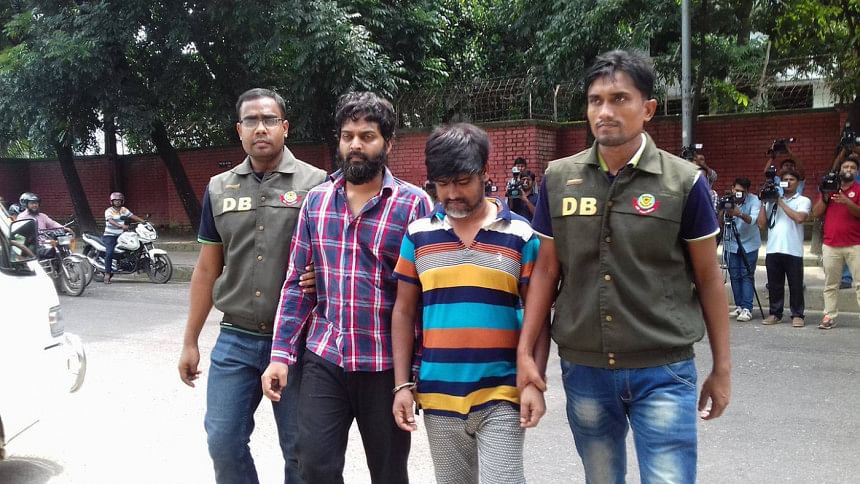 Police claimed to have arrested two members of banned militant outfit "Neo-JMB" from Dhaka's Khilkhet area.
Tipped off, a team of Counter Terrorism and Transnational Crime (CTTC) unit of Dhaka Metropolitan Police (DMP) launched a drive in the areas and arrested the duo around 9:20pm at last night, according to a press release issued by DMP media centre today.
The arrestees were identified as Naim Ahmed alias Anas alias Abu Hamza alias Warish Kunia and Anwar.
The team also recovered 30 detonators (used to detonate explosive devices remotely) and some jihadi books from them, the release read.
The two detainees confessed to the CTTC team in primary interrogation that they were active members of "Neo-JMB", it added.
Naim Ahmed, a former employee of a private IT company, and Anwar, a motor garage owner in Hemayetpur of Dhaka's Savar, joined in the militant group in 2015.