16th amendment verdict: Pro-AL lawyers announce programme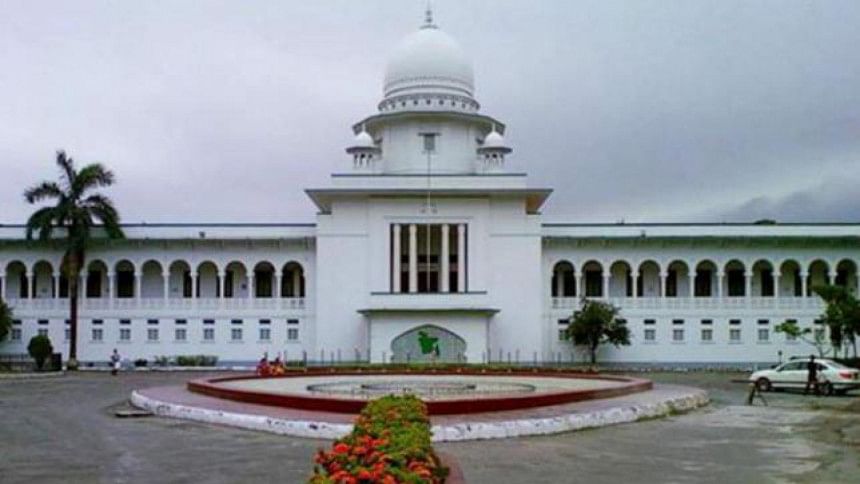 Pro-Awami League lawyers have announced a three-day protest programme against "unexpected, irrelevant and unconstitutional" observation given by the chief justice in the Supreme Court verdict on the 16th amendment case.
Members of Bangabandhu Awami Ainjibi Parishad will form human chains and also hold meetings at the bar associations' premises across the country on Sunday, Wednesday and Thursday.
Read More: Scrapping of 16th Amendment: Govt finds reasons unacceptable
The leaders of the organisation announced the programme at a press conference at Awami League President's office in Dhanmondi of Dhaka today.
AL Law Affairs Secretary SM Rezaul Karim, also the leader of Bangabandhu Awami Ainjibi Parishad, told The Daily Star that they would enforce the three-day programme also in protest against BNP's attempt to create instability centering the SC verdict in the 16th constitutional amendment case.
Read Also:Take the SC's comments to heart 
He said they demanded that the apex court should expunge the "unexpected, irrelevant and unconstitutional" observation in its suo moto move (voluntary).
I
Advocate Yusuf Hossain Humayun, convener of the Ainjibi Parishad, Advocate Abdul Based Majumder, joint convener and Barrister Sheikh Fazle Noor Taposh, member secretary of the organisation, spoke at the press conference.