MIRSHARAI TRAGEDY
Trauma lingers on for survivors, family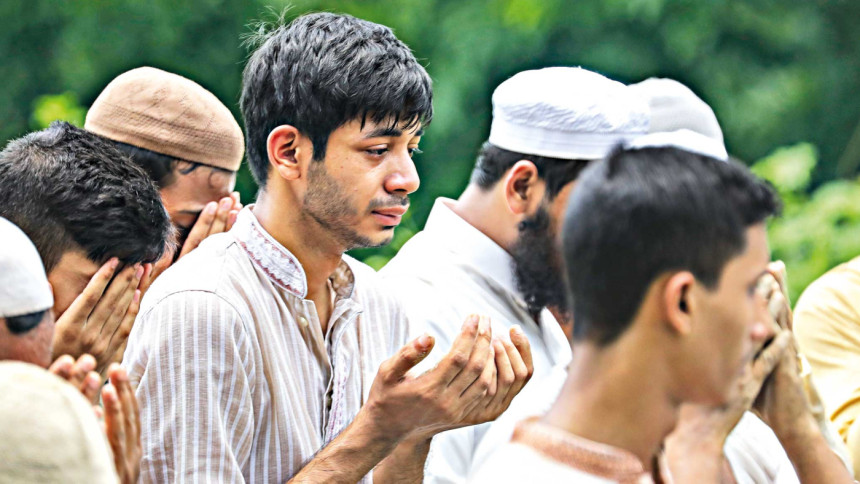 Mohammed Saikat (16), a survivor of the recent Mirsharai tragedy, is undergoing treatment at Chattogram Medical College Hospital. His pain is yet to recede, while the trauma lingers on.
"My right leg is broken. I also sustained injuries on my head and back. The pain and trauma are very much real," he told this correspondent during a recent visit to CMCH.
Eleven people died and seven were injured after a train hit a microbus on a level crossing in Mirsharai upazila on Friday.
Of the seven, five are undergoing treatment in the neurosurgery department of the hospital, while another was in the ICU with critical head and neck injuries.
Junaid Hasan Emon, another injured, is currently undergoing treatment in the surgery ward.
"My son cannot forget the terrible memories of the accident. His tears will not stop," said Emon's father Abul Kashem. "My son is yet to regain consciousness. We are all terrified for his life," said Abdus Shukkur, father of another injured Mohammad Ayat.
Md Kamal Hossain, assistant registrar of CMCH's neuro-surgery ward, said, "All the injured people are suffering from poly-trauma. Their mental condition is worse than their physical condition. They need psychological treatment as well as surgeries."
The family members of the victims are also beyond consolation. The air at the hospital seemed to have become heavy with grief.
On Sunday, the premises of Khandkia Chhamdia Government Primary School in Hatazhari upazila's Jugirhat also became a mourning site as the namaz-e-janaza of five of the 11 victims was held there.