DPS STS School Dhaka organises TEDx session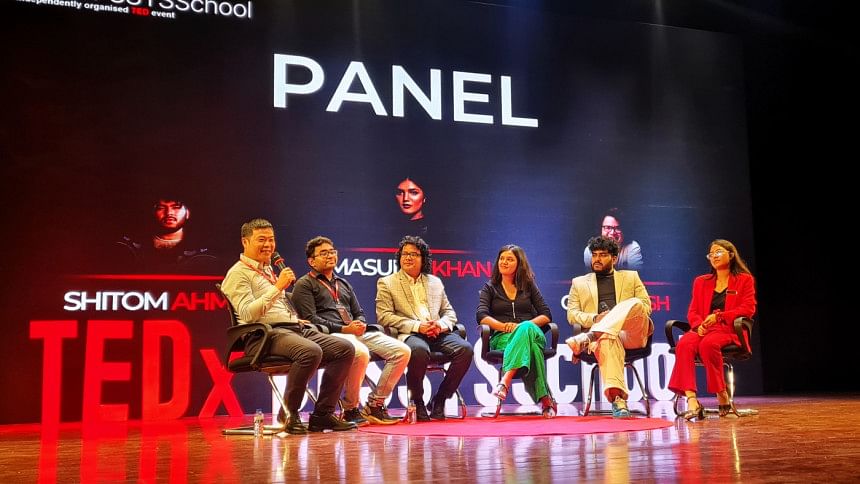 DPS STS School Dhaka organised a TEDx session at their senior campus in Uttara, on October 14. The independently organised event featured G.M.B. Akash, Masuda Khan, Fyruz Khan, Raba Khan, Azra Mahmood, and Rafiath Rashid Mithila among others.
The theme of this TEDx event was "Uncovering Uncertainties". It addressed overcoming obstacles in an uncertain future with positive inspiration to the youth for a better future. Principal of DPS STS School Dr Shivananda CS inaugurated the event.
Fyruz Khan, educator and founder of Fyruz Education Services (FES), said that education is not like a typical product and it's essential to reinvent education.
In her TED talk, influencer Raba Khan focused on students under the age of 18 and addressed the anxiety and dilemma they face about their future from her personal experience.
Fashion stylist Azra Mahmood emphasized on the need to be kind to oneself and said, "When you see uncertainties, embrace it."
Rafiath Rashid Mithila, actor, singer and development worker, talked about the uncertainties surrounding her university admission, personal life, and her job as a development worker.
Shalini Agarwalla, head of supplemental education, STS Group, gave the vote of thanks.