Commuting in Dhaka as a student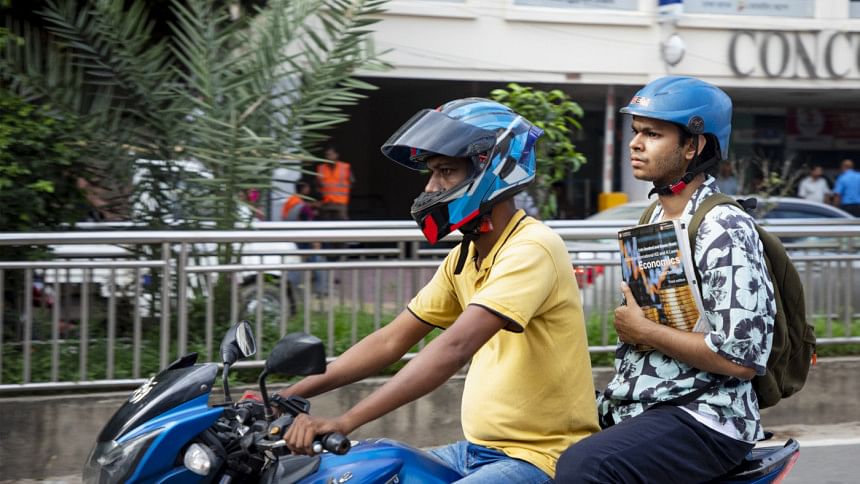 Very few words or phrases capture the full extent of Dhaka's dysfunctionality as well as "bursting at the seams." And in no way does this become more apparent than when commuting in Dhaka. Every acre of asphalt feels unsafe as if the streets have been laced with some sort of charm that causes the most fatal of events to unfold. Whether a split second or a few inches away, there is no doubt that catastrophe is always near on the streets of the capital. Commuting in Dhaka is almost always enraging and on a good day, tolerable. Much like myself, there are a thousand other students travelling across the capital on a daily basis who have to put up with this nightmare. 
Mehelika Anan Ramisha, 19, 1st year student at Dhaka University states, "I use Dhaka University's Taranga bus to get to campus and either opt for a rickshaw or private car to get home. However, I don't think the mode of transport I use affects the traffic I face."  
Nazmun Nahar Khan, a 20-year-old student at Dhaka University, talks about the hurdles of commuting to and from campus on a daily basis, "The experience is very hectic. The university bus usually doesn't wait for students even for a minute. With Dhaka's traffic, it takes somewhere from around one and a half to two hours every day getting from Mirpur to Dhaka University. And that is obviously very tiring." 
"Most of the passengers are unable to find a seat for themselves and the heat makes it unbearable. There are also people brushing up close to your body which makes it more uncomfortable. I have also seen people make the entire journey around the bus entrance with one of their feet dangling off the edge," she adds.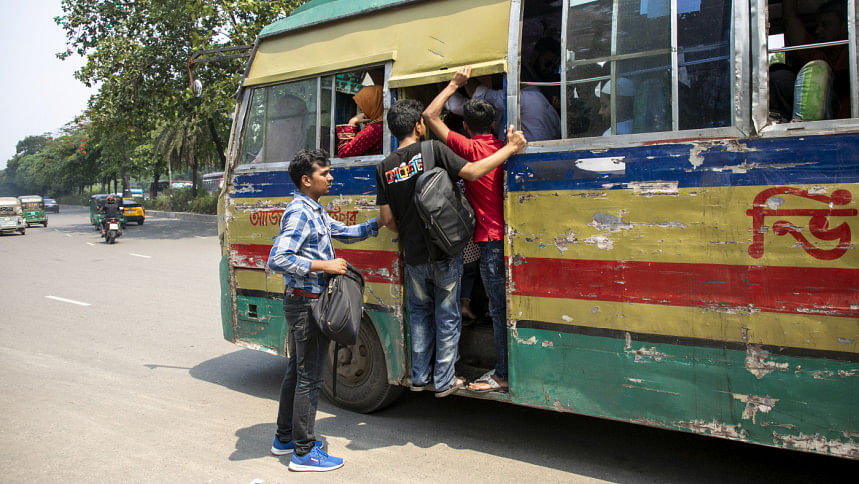 While the university bus service at Dhaka University is free, it does very little to address the safety needs of the students. But alternative methods of commute are more expensive and public buses are far more dangerous. As a result, students have no option but to stick to the transportation services provided by their institution. 
On the other end of the spectrum, there are students whose institutions don't even offer such transportation services. This issue, coupled with the stress of making it to class on time, not only has an impact on their mental well-being but is also very likely to leave a dent on their finances as well.   
Hasan Mahmud Abdullah, 19, 1st year student at United International University (UIU), talks about his experience of commuting to campus, "On days that I miss the UIU bus, I resort to one of two options. I either take the slow and crowded Mohammadpur-Kuril BRTC or catch a leguna to Shyamoli, from where I catch an Abdullahpur bus, then catch a Dhaka-Chaka bus from Banani to Notun Bazar, and last of all catch another rickshaw to UIU." 
"If I use public transport, the total daily cost can climb up to BDT 200, but the university transport does shave that cost down to only the rickshaw fares. Then again, you do have to pay a per-semester transport fee of BDT 4000," he states. 
Even if a student is able to use a personal vehicle every other day, the mere act of sitting in traffic for hours is draining. Having to do so after multiple long strenuous classes is likely to leave them exhausted. With students having little to no energy left for the remainder of the day, they will be unable to devote their time to school work or anything else for that matter.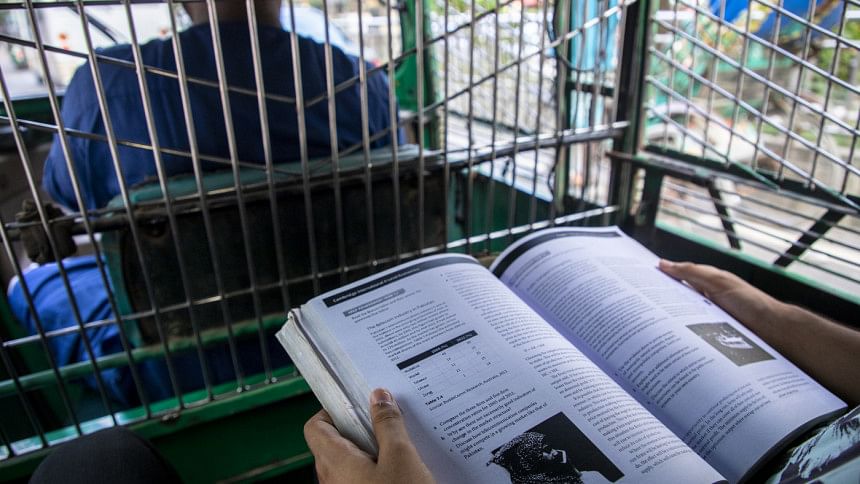 "The commute is the worst part of my university life and I would even go as far as to say that, right now, it is the biggest roadblock to my productivity. As a result, I am compelled to utilise every single minute at university doing something productive," says Hasan. 
If the majority of the students in a country, regardless of their institutions, are forced to have their precious time be wasted because of something they have no control over, then it is likely to lead to a nation of frustrated and demotivated individuals. Something as essential as daily commute should be seamless. Yet, every second that we spend on the streets feels like a battle – one that constantly leaves us feeling defeated. 
Abir Hossain is a sub-editor at Campus.