Pursuing a career in renewable energy
Whether you're enthusiastic about preserving the environment or simply someone seeking a sustainable career, working with renewable energy can be a stellar prospect for you. Renewable energy is the future –this is a universally accepted fact, especially with the earth's non-renewable fuel sources depleting daily. Bangladesh is no stranger to the ongoing energy crisis, even though our facilitation of renewable energy generation and uses is not quite up to par yet. Nevertheless, renewable energy is a sector with much potential and importance, so there's really no better time to prepare for a career in it than now.
According to Dr Ashik Ahmed, Head of the Institute of Energy and Environment (IEE) and a professor of Electrical and Electronic Engineering (EEE) at Islamic University of Technology (IUT), the renewable energy sector in Bangladesh has a lot of potential for research.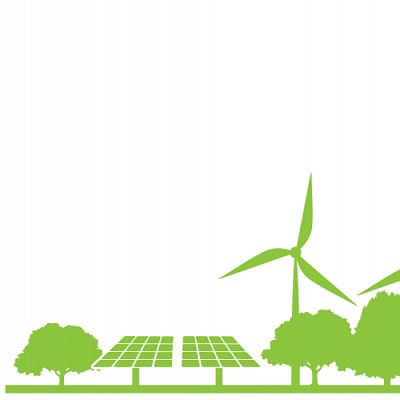 In his words, "As a professional, I am mostly involved with teaching and conducting research for both personal interests and that of my students. As I completed my PhD in 2016, I found that there was a research gap in this field, but there were many scopes for research which continued to grow. Considering the world market and the satisfaction of Sustainable Development Goals, we can devise courses that interest the students and provide them with the skills required to enter the global and local job market. We haven't reached the peak yet. When we complete a project, we find that there are new challenges incoming that demand our attention. To overcome these challenges, we must have the knowledge, the skillset, and the intention."
The first question to pop into our minds when we think about pursuing any field is what degrees and specialisations might help along the way. A degree in Engineering may seem like the only viable answer, but this sector demands personnel from various backgrounds.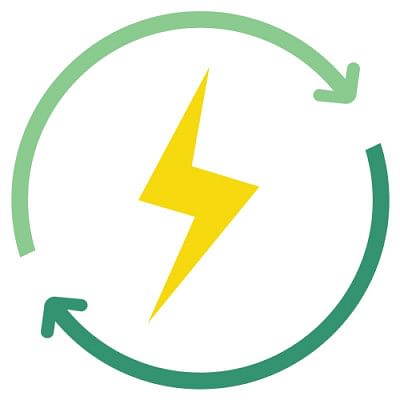 Dr Ashik believes that one may be able to contribute greatly to the field regardless of their educational background, as there are tasks like policy making, marketing, etc. to be accomplished even outside of energy generation. That being said, for any Engineering student intrigued by this sector, he suggests taking courses in their respective departments relevant to renewable energy.
For example, a student studying EEE will benefit from taking courses like Renewable Energy Systems. But for Computer Science majors, the renewable energy sector can be the application domain for their skills in Machine Learning, Data Analytics, or Artificial Intelligence.
Naturally, the next concern one may have is whether there are sufficient opportunities for students to follow through. There are universities in Bangladesh that offer Masters's or PhD programs in renewable energy, such as Dhaka University (DU), Bangladesh University of Engineering and Technology (BUET), Khulna University of Engineering and Technology (KUET), etc. The Department of Energy Science and Engineering at KUET even offers a bachelor's program combining disciplines of Electrical, Mechanical, Chemical and Process Engineering that are closely related to the renewable energy sector. The Institute of Energy and Sustainable Development (IESD) under BUET conducts research with an emphasis on new and renewable energy development. There are several other programs currently under work as well which are to be implemented in the near future.
Job availability is always a big concern when it comes to pursuing any educational path. As the demand for renewable energy grows by the day, the job market also expands. There are both government and non-government institutions hard at work to strike a balance between load, demand, and generation. Sustainable and Renewable Energy Development Authority (SREDA), Grameen Shakti, Solar EPC, and Infrastructure Development Company Limited (IDCOL) are some notable institutions that recruit engineers, with Solar EPC even carrying out campus recruitments for fresh graduates.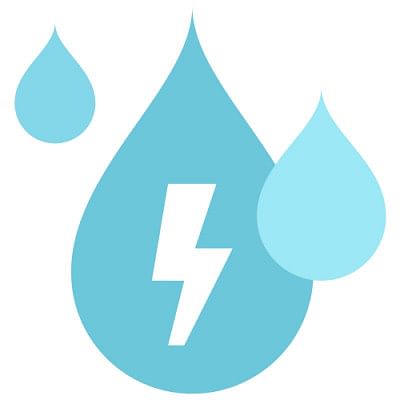 According to the International Renewable Energy Agency (IRENA)'s annual review of 2022, Bangladesh stands fifth in the world in terms of solar energy employment. This means that the number of existing job opportunities is fairly decent and at the same time, more and more jobs are being created.
Dr Ashik also speaks of the hybrid energy system we have today. It's difficult to repudiate conventional fossil fuel sources entirely, as facilitating renewable energy generation is a work in progress. Not to mention, Bangladesh is largely dependent on agriculture, for which large expanses of fertile land are necessary. This makes the execution of solar, hydro, biofuel etc power plants difficult.
Solar PV is our brightest prospect, but the generation of solar energy is not yet sufficient. The country's only hydropower plant is situated in Kaptai, and a 60MW wind power project in Cox's Bazar was inaugurated in March 2022. Kutubdia Island also has a wind power project ongoing, and biofuel is another possibility that's currently being explored.
IRENA's Renewable Energy Statistics report published in 2023 states that Bangladesh's production of renewable energy was 1436 GWh (Gigawatt hour) in 2021, which is 1.8 percent of the electricity production of the country in the same year.
Dr Ashik, being experienced in this field, is optimistic about the future of the renewable energy sector. He believes that if all stakeholders come together, the multifaceted challenges we face in the facilitation of renewable energy in Bangladesh.
It's easy to gauge that there is much room for development when it comes to the renewable energy sector in Bangladesh, which makes it a sustainable and fulfilling career to pursue.
Zabin Tazrin Nashita is a student at Islamic University of Technology.