Web Review: Facebook to solve your desperate needs
If you are desperately seeking for something and don't know where to look, you now have a place to begin with!
With the widespread use of internet, search engines such as Google have become an inherent part of our daily life as we depend on them to look for information we often seek desperately. However, even search engines sometimes fail to come up with satisfactory findings in response to our queries. This is because there are aspects which are often local only and are not known outside a certain boundary.
A friend of mine was once working on a small project on earthenware and the people involved in this petty industry. But available search engines could not come up with specific locations where to look for them. Desperate and frustrated, he was frantically looking for various pages and groups in Facebook as a last resort hoping to find something when he finally came across a group where one can post queries to which others might have answers. He posted his query there in faint hope of any clue, and to his surprise around a dozen of people came up with precise details of several locations where he would get what he was looking for.
The Facebook group, Desperately Seeking- Dhaka, is an interesting initiative by social media activists to engage a vast number of Facebook users under one banner to share their problems, queries and needs, and there is always someone with an answer to them, no matter how queer your needs are and how difficult the solution is!
One can post about almost anything in this group. If you are looking for some information you may inquire about it here. If you have lost something you may make a post to look for help or suggestions about what can be done. If you have found something that belongs to someone else, you may post to look for the owner. I have come across an instance when one of my friends found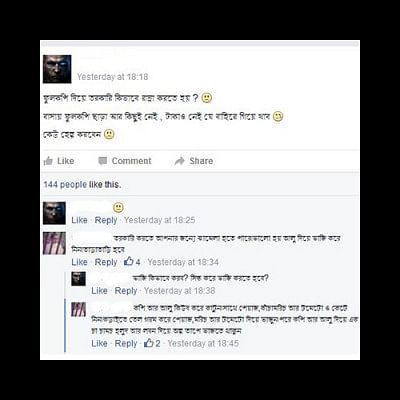 somebody's academic documents in a bus and knowing what might be the effect of this loss on the owner, he made a post about it in the group. The owner saw the post, contacted him and got back the documents, avoiding the hassle he otherwise would have to go through to recover the documents.
If you plan to buy a gadget and would like to know about its performance from the people already using it, the group may come quite handy to you. Here you will have a multitude of users who will willingly give their opinions on whether to go for the gadget or not. The group is also helpful if you are looking for information on living accommodations, places to go for food and hang out, places to go to buy something in particular, etc.
However, the initiative is a non-profit venture and discourages making posts on buying and selling, advertisements, and also prohibits the members from making posts on political and religious issues. Thus it creates friendly environment among the members of the group to share their problems and politely ask for solutions from others.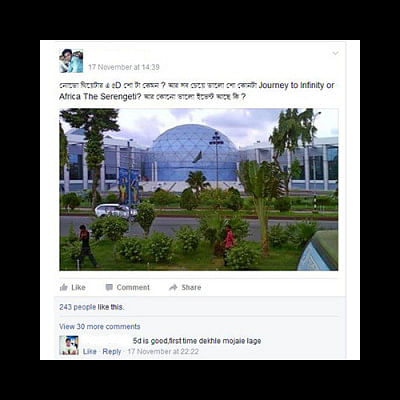 The group also advocates for mutual respect among the members. The administrators of the group ensure strict monitoring to prevent members from making personal remarks to others which might end up being abusive, thereby making sure everyone can comfortably seek for help from others to meet their desperate needs.
It is evident that the initiative showed us an effective way of engaging the web users to contribute for something constructive by creating a community where anyone can ask help, unite and empower.