Essential soft skills for young professionals and how to learn them online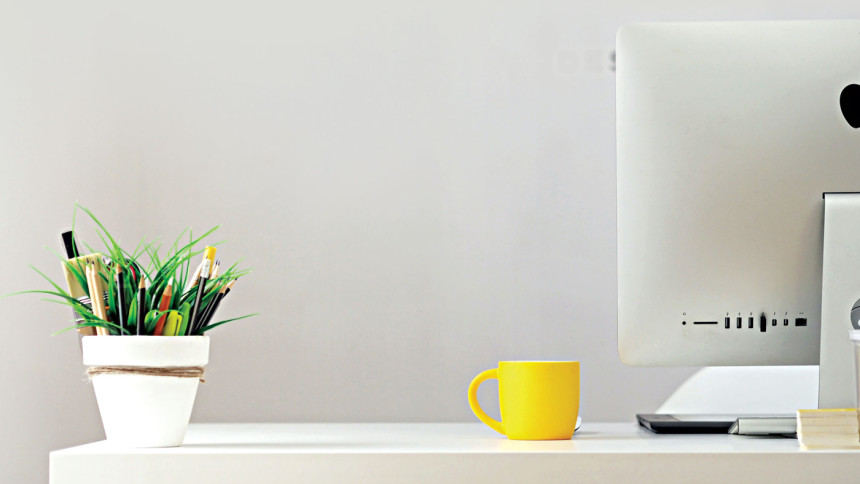 In today's increasingly competitive world, specialising in certain hard skills can no longer guarantee your dream job. Soft skills have become an integral part of succeeding as a professional, which is why young professionals should learn and nurture them early in their careers.
Ashraful Shabab, Management Trainee (HR) at Unilever Bangladesh Limited, says, "As we move towards an age where hybrid working is going to become second nature for the majority of the population, having a mindset to learn new skills is crucial. Building a habit of learning something new regularly is also helpful. You can test your skills in projects, presentations, or competitions."
Communication, both verbal and written, is one such valuable skill, having which will serve you well irrespective of the industry. People's perceptions of you can vary depending on how well you communicate with others.
Communication skills also include active listening. Ashraful Shabab adds, "From my experience, many people have relevant technical skills but lack the means to communicate. Technically, being verbose is not communicating properly. You need to know what points you want to communicate and the best approach to do so."
As a young professional, you should also be curious and ask questions. You are still at an early stage of your career, so learning from experienced professionals is crucial. Allowing seasoned professionals to act as your mentors can lead to lucrative professional relationships.
Moreover, emotional intelligence (EI) is an extremely important yet not a very common soft skill. Its five components, namely empathy, self-awareness, self-regulation, social skills, and motivation, will help you not only be a better professional but also a better leader.
"The ability to manage your emotions and those of the people around you will go a long way," says Sonaly Siddique, Territory Officer at British American Tobacco. "Being able to read the room, being aware of your weaknesses and taking action accordingly is what will set you apart. Given that we just are resurfacing from the horrors of a global pandemic, you need to exhibit empathy at all arenas of work."
One component of EI, social skills, manifests in a person's ability to manage relationships, network, push for change, and persuade people to support the direction they want to go in. It is not the same as just being friendly. On a related note, persuasion and negotiation are also valuable soft skills to develop.
Another component, motivation, is related to having the drive to accomplish beyond what is expected - to thrive. Muhib Tajwar Nafi, Senior Territory Manager at Unilever Bangladesh Limited, agrees by saying, "Young graduates need to have an open mindset which they should hone with various soft skills from their student life. These soft skills include but are not limited to time management, multitasking, empathy and optimism. Most importantly, they need to be intrinsically motivated when they approach their roles." Intrinsic motivation comes from a desire to achieve, rather than extrinsic factors like money.
The last component of EI, but not the least, is self-regulation. You may be having a bad day, or working with inexperienced employees in the organization, but you should still be civil and professional in your interactions. Being in control of your impulses has manifold benefits - from people trusting you in times of change or crises, subordinates trying to follow in your footsteps, to people respecting you as a professional, and much more.
Teamwork is also an essential skill to master. Employers want employees who can work productively in teams while also contributing to healthy workplace culture. And chances are, irrespective of what industry you are in, you are going to have to work in teams.
Things at work often change rapidly, so being open to change is also important. Similarly, problem-solving skills are also largely valued. Having a flexible mindset means you can take action regarding how to deal with the change or issue rather than waste time resisting it.
Lastly, professionalism is a multi-faceted skill that not everyone can pick up even years into their careers. Providing formal and relevant resumes, dressing appropriately for interviews and meetings, being on time, communicating appropriately with colleagues at all levels - all these and more fall under the umbrella of professionalism.
Where to learn soft skills online
Popular online course providers like Coursera and Udemy have several courses on various specific soft skills. Two particular effective courses are 'Teamwork Skills: Communicating Effectively in Groups' by the University of Colorado Boulder and 'Managing Emotions in Times of Uncertainty & Stress' by Yale University - both given good ratings by thousands of students. Even LinkedIn Learning offers soft skills training for employees.
One drawback is that most of the courses and/or certificates require payment. However, you can apply for financial aid for many courses in Coursera and edX. Some courses in Udemy sometimes go on huge sales, for up to 100% of the price. There are free courses available too.
Students can also develop soft skills online simply by working in part-time roles that allow remote working, which has seen a rise in recent times. Frequent interaction with colleagues is bound to contribute to the development of many soft skills. Of course, the willingness to learn always has to be present.