Drones, robots and driverless cars at the CES ASIA 2016
The 2nd CES Asia showcases the biggest tech developments. Bytes heads out to China for an exclusive first-hand view of all the tech magic yet to come.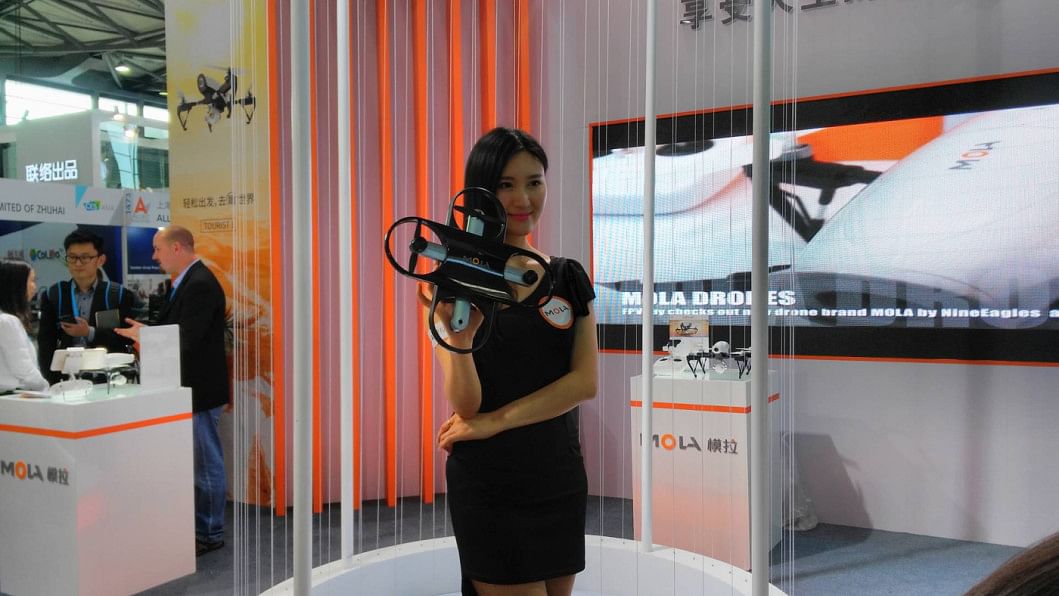 Flying to attend tech seminars is a mixed bag experience of aching backs and wide eyed amazement at what lies beyond 2015. This year was the second time for CES Asia, an offshoot of Consumer Technology Association (CTA). Weirdly enough, the show included a Donald Trump speaker. Yes, that crazy man's bust with noise exploding out his head.
China is one of the fastest growing consumer electronics innovators in the world. CES Asia, which took place this year on May 11-13, brought things you wouldn't otherwise see elsewhere. Three predominant themes caught my attention this year: Virtual Reality, drones, more drones, 3D printing and electric cars. VR is promising to be a big player in the tech market.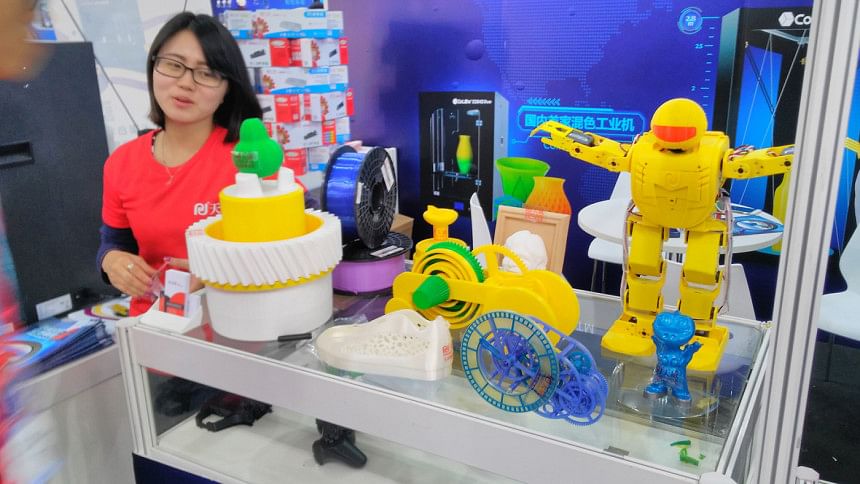 Huawei has joined the game to develop VR devices as well as providing the backbone for carrying backbone to manage all the huge data generated by VR content. One of the more impressive was the Typhoon by Yuneec. With more than 25 minutes of airtime, it offers more video recording time than most other drone developers.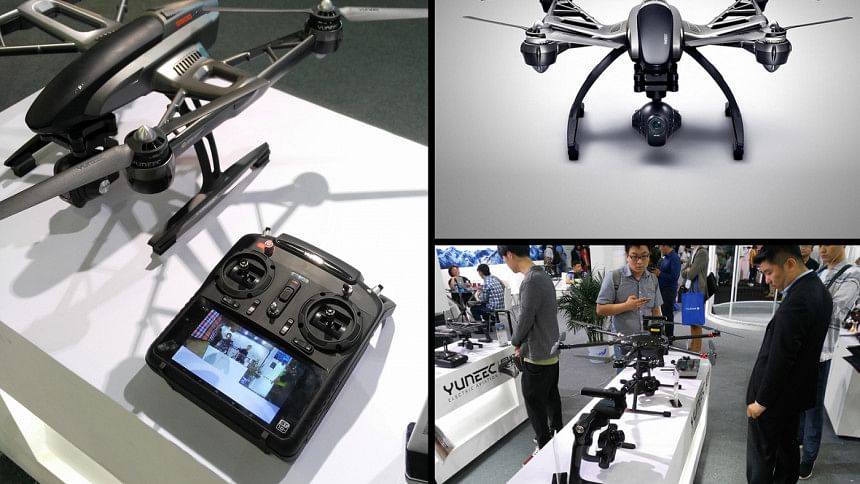 Many companies were present with their VR software and headsets. But every few stall apart there seemed to be a manufacturer of 3D printers. Most displayed figurines and scale models with one guy displaying a massive sword that took more than two days to complete. 3D printing has many uses in the industrial and even medical world but these smaller printed will serve primarily to build prototype models and crafts, at least till prices drop.
Huawei invited us over for the show and they had a good reason to. It seems they are ready to take over the communications world by throwing out a whole range of devices from handsets to notebooks. Their P9 handset is the current flagship that sports optics by Leica, famed camera of choice for hip photographers. It is possibly the best camera hooked up to a cell phone to date offering optical stabilisation and wide apertures comparable to most DSLRs. Huawei also showcased their new Matebook: tablet, notebook, stylus, drawing tablet all in one. World domination? Possibly. More on this later.
Car manufacturers were present show-casing the quest for cleaner energy in the form of electric cars. People thronged to the BMW stall to ogle at the beautiful blue and grey i8 cars. Continental tires provided and outdoor demo while Pioneer went full-blown DJ to showcase some righteous tunes.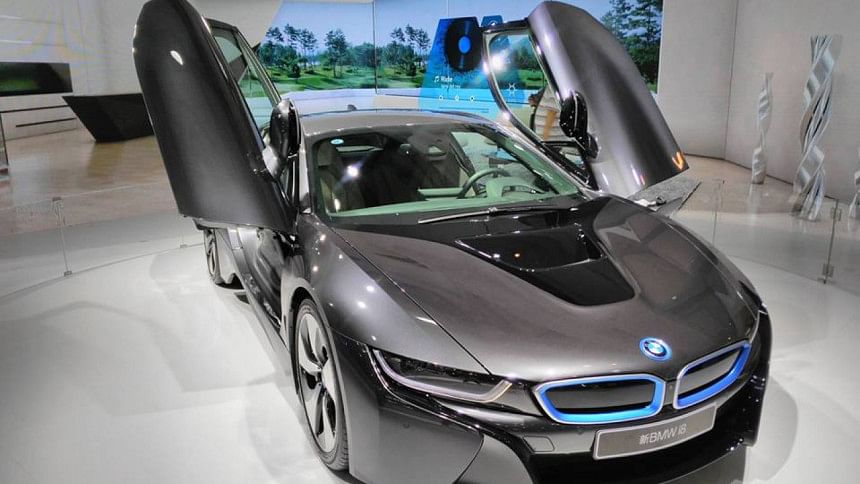 The future seems very electrifying. Everything is about to be connected and managed by AI. Self driving cars, automated robotic arms that make coffee, battery powered skateboards and even smart shoes that also look smart. There's a lot more to come.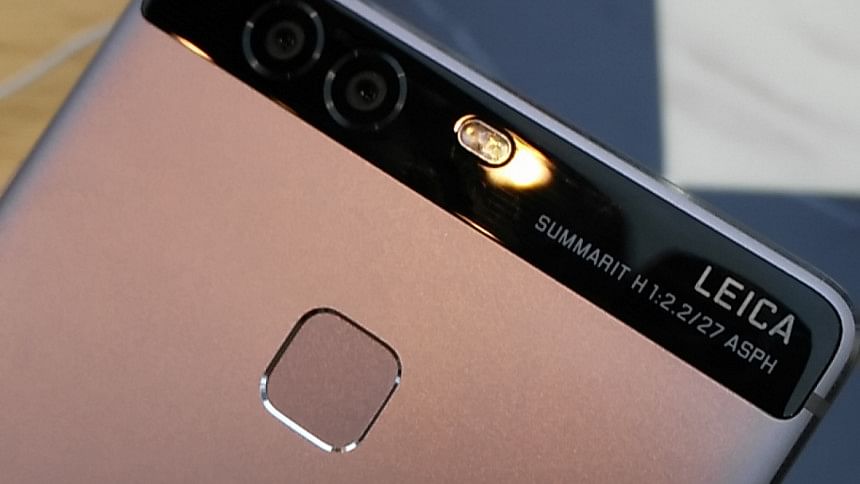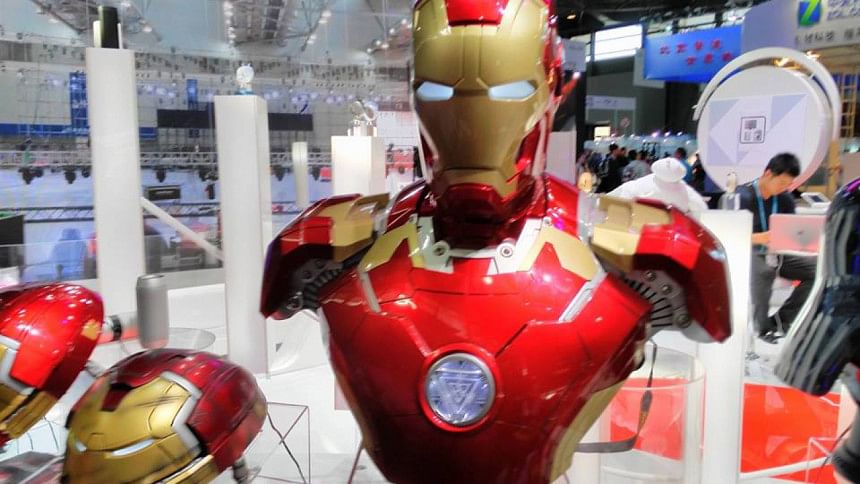 Words & Photos: Ehsanur Raza Ronny