Osiris Group Invests USD 7 Million for SureCash Mobile Banking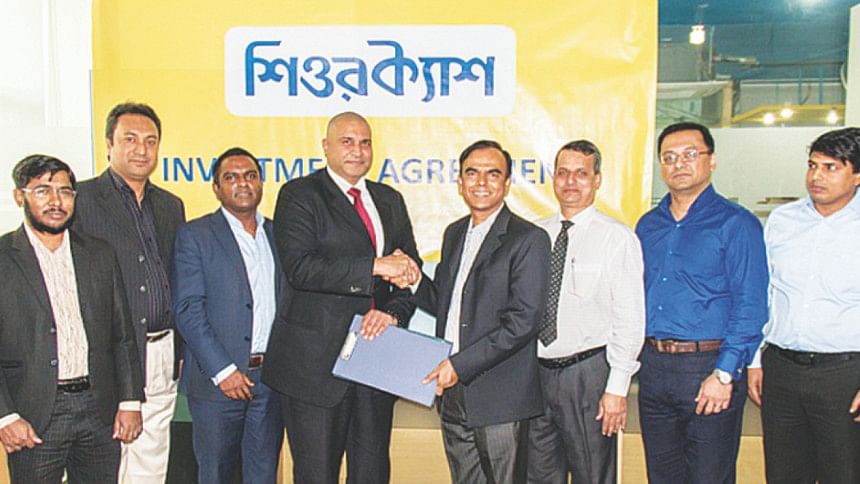 The Osiris Group, an Asian investment firm, joined hands with Progoti Systems Limited to invest USD 7 million Series B fintech investments for SureCash mobile banking. Earlier, SureCash received Series A investment from a group of Japanese investors specializing in the e-commerce industry.
MD of Osiris Group Jason Bajaj and CEO of Progoti Systems Dr. Shahadat Khan signed the agreement on behalf of their respective organizations. The ceremony was held at Surecash Head Office at Dhaka where also attended Syeed Khan and Mir Mahfuz Ur Rahman from Osiris and CBO Md. Abu Taleb, SVP S.M. Salahuddin and SVP Md. Afzalur Rashid from Progoti Systems.