Clone war: Bing Maps vs. Google Maps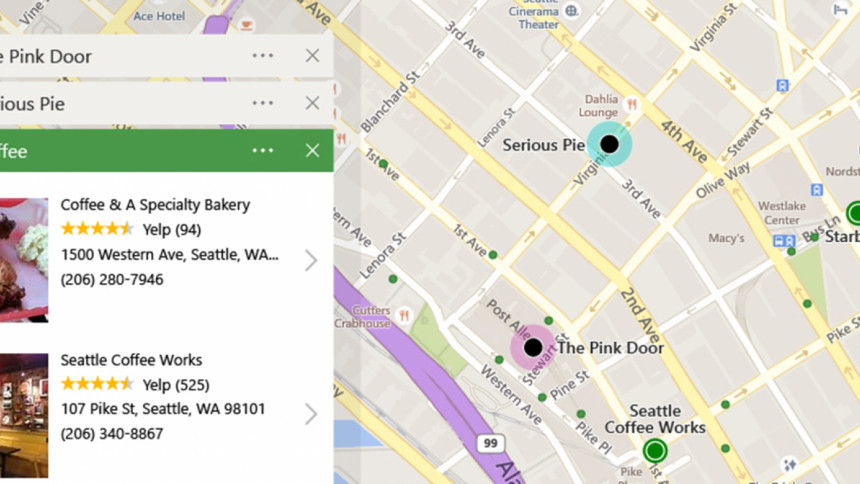 Microsoft is looking to test a brand new web version of Bing Maps, which really resembles the service already provided by Google Maps.
This brand new version, available during its test phase in select countries (USA, Canada, Australia, India, Indonesia, Malaysia and South Africa), presents a totally reworked full-screen interface with a single search box. However, to look at it, one would be forgiven for thinking this was in fact Google Maps.
Besides simple addresses, you can also search for businesses, hotels and restaurants, each presented with pertinent information such as business hours, customer reviews and even similar neighboring businesses. These addresses can be saved as favorites or shared.
Bing Maps is also able not only to map out directions between two points, but to indicate any change in traffic so as to always send you the quickest way possible. Directions can be saved and reused at a later date.
As with Google Maps, you can easily switch from road map to satellite view with a simple click, or use Streetside, the equivalent of Street View, to virtually walk through the streets of any city.
Bing Maps intends to soon be optimized for use on mobile screens, and this version should be released around the world progressively over the next several months.
With Bing Maps, Microsoft is going up against Google Maps, but also Nokia HERE, which was recently updated and now also offers offline browsing and travel times for cars, on foot or by public transportation, features lacking in Bing Maps.
Test out the new Bing Maps (in select countries) at bing.com/mapspreview.
Watch a video of the Bing Maps presentation: