5 ways you can show your Valentine's Day love through tech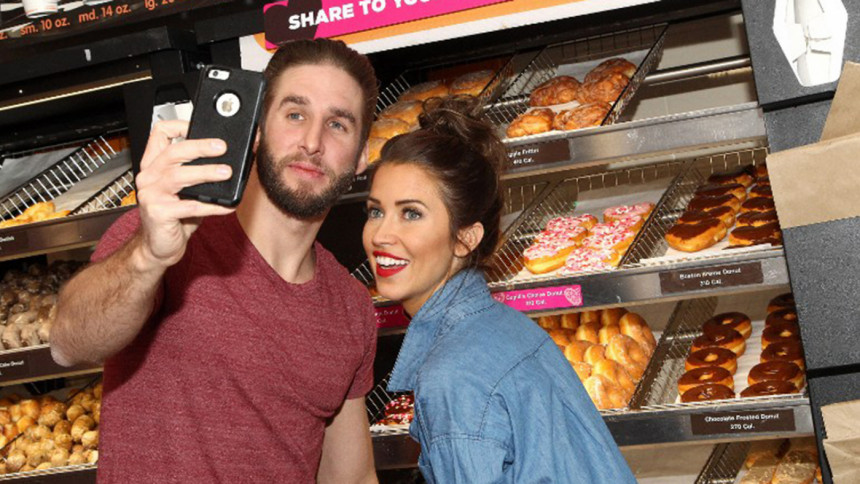 If you accept the axiom "opposites attract" then it stands to reason that, often, one person in a relationship is the technophile while the other is the technophobe.
Instead of flowers or chocolate, give the incredibly romantic gift of tech support, says an article published on Mashable.  
It'll be like When Harry Met Sally meets The Matrix. Yes, it'll be that awesome, it says.
Organise your hubby's photos
Your beloved has been capturing photos of your romance on his iPhone for months now, but they're all trapped in his pocket, inside that 6-inch device. What if he loses his phone or drops it in the toilet?
Save them. Set them free. You have a number of great options here. You can turn on iCloud photo storage for your Valentine (make sure "photos" is turned on in iCloud Settings) and give them gigabytes of storage as a gift (for as little as 99 cents a month).
Alternatively, you can add Google Photos to his phone so every single image is backed up to the cloud for free. If you're dating someone who is super-old-school, you could offload all the photos (and videos) to their computer and organize them with a desktop app like Apple Photos.
Clean out their tech
Every digital gadget your paramour loves, from their desktop to their laptop and their tablet to their smartphone, is a dirty mess. The screens are oily and covered in dust, keyboards are full of food and every port is probably jammed up with pocket fibers. You can do a Valentine's Day solid by carefully cleaning every keyboard (a compressed air can will do the trick), every screen surface and digging out every single port.
Just remember, digital screens should never be sprayed with household cleaners and ports should only be cleaned out when devices are powered down; then you can carefully use a needle or thin, unbent paperclip.
Change how they watch TV
You've been together long enough that a night out usually means a night in of binge TV. Most of what you watch is on demand and usually found through Netflix, Hulu, ShowTime or HBO. You never watch regular TV, but your loved one still thinks it's cool to be a cable subscriber.
Cut the cable together. Buying your sweetie a new Apple TV (or Fire TV or Roku) and then setting up every network app so they can watch what they want when they want through the set-top box. You will not only have more fun watching "TV" together, but might even save your Valentine a little bit of money.
Declutter the chargers
If you and your love live together, you're probably always fighting for charger space. Even if you don't, there may not always be a spot to plug in when you visit his place. You can solve this by buying a multi-port USB charger for as little as $19.99.
These devices plug directly into the wall or have their own plug that plugs into the wall. The adapter themselves have 4-6 USB ports just waiting to deliver some much needed juice to your Valentine and you. You can make the gift even sweeter by purchasing a handful of lightning and micro USB charger cables since those things have a habit of fraying and disappearing. Oh, the romance.
Get private and secure
No doubt your loved one is on social media; at a minimum they're Facebook. Sometimes, she's confused about why someone saw a post she didn't want to or why no one is seeing any of her pithy shares. Fix her Facebook account privacy settings. When you're done with that, add LastPass or 1Password to her computer and mobile devices. Then walk her through upgrading all her passwords and creating one master one that no one can guess (yes, even you).
Bonus: Change her wallpaper
You can pick up your spouse's iPhone lying around, take a selfie and then make it his/ her wallpaper and lock screen. This is easy to do, provided the phone is unlocked, and takes just a minute or so: Take a picture of your mug (make sure it looks awesome), go to Settings/Wallpaper, select your new photo and choose to set it as both wallpaper and lock screen.