Tavelers shatter tourism records around world in 2017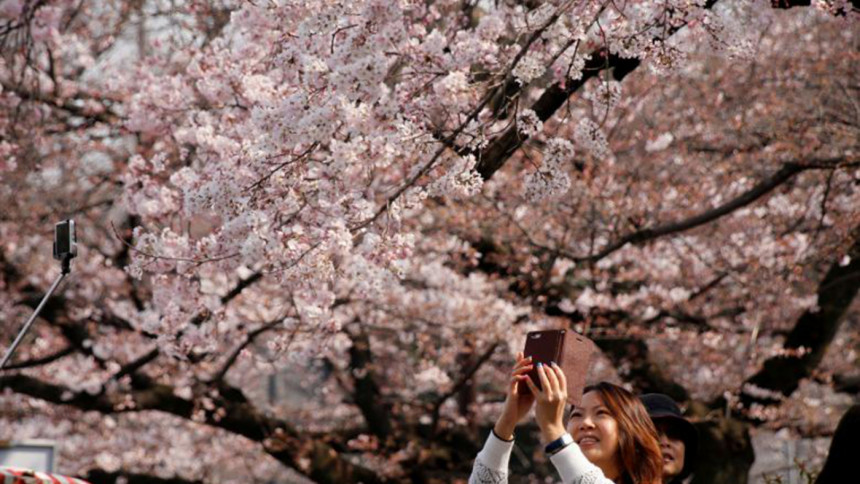 The numbers are trickling in from tourism offices and it seems that 2017 was a banner year for many parts of the world.
Japan posted a record 28.7 million tourist visitors in 2017, marking the sixth consecutive year of growth for the country, reports The Japan Times.
Moreover, the record-breaking tourist arrivals in 2017 marks an impressive 20 percent increase from the previous year.
Despite the achievement, tourism minister Keiichi Ishii said the country needs to diversify its tourist market, which is dominated by visitors from neighboring Asian countries.
He credited the rise to discount flights from South Korea, cruise ships from China and the relaxed visa requirements for Chinese and Russian travelers.
Meanwhile, Spanish Prime Minister Mariano Rajoy claimed during a visit to Italy this week that Spain surpassed the US to become the world's second most visited country after France, citing 82 million visitors in 2017.
The record-breaking number marks a nine percent increase over the previous year, despite the terror attacks and political upheaval in Catalonia.
Likewise, Los Angeles reports welcoming a record 48.3 million visitors in 2017, for its seventh consecutive year of growth.
Source countries that posted the biggest growth for the city include China, which sent 1.1 million visitors last year and a 6 percent year-over-year increase; Canada, which posted its highest visitor total at 747,000 (6 percent YOY increase); South Korea with 315,000 visitors (the largest gain among markets at more than 6 percent) and India, with 121,00 visitors.
Officials credit their tourism message "Everyone is Welcome," which spotlights the city's diversity and inclusivity to the increase in visitor arrivals, particularly resonant during a tumultuous time in American foreign policy.