Bangladesh finally finds rice in Cambodia
Bangladesh signed an agreement with Cambodia on Wednesday to purchase 1 million tonnes of rice within the next five years, officials said.
Bangladesh will purchase 200,000 tonnes of white rice and 50,000 parboiled rice this year, Cambodia's Commerce Minister Pan Sorasak told reporters, after signing a Memorandum of Understanding with Bangladeshi Food Minister Qamrul Islam in Phnom Penh.
"We will be able to export to Bangladesh by around October after signing this deal," he added.
Bangladesh, the world's fourth-biggest rice producer, has now become a major importer of the grain this year after flash floods in April hit their domestic output. As a result, the country is facing dwindling stockpiles and high local rates.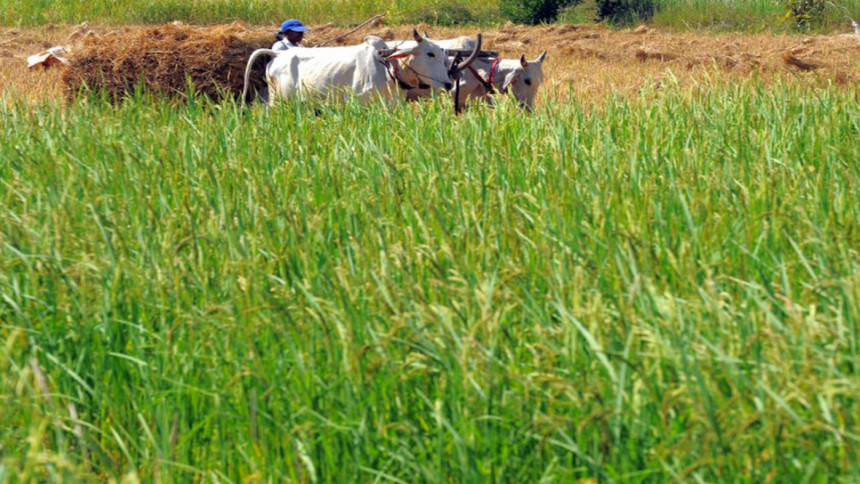 "Due to the floods we have a problem this year. We came here to implement an MoU with Cambodia," said Kamrul Islam.
Cambodia said this is their biggest rice export deal, and also plans to renew an MoU with Indonesia as well.
"We want to push for a 1-million-tonne deal with Indonesia," said Commerce Ministry spokeswoman Soeng Sophary.
Cambodia exported 288,562 tonnes of rice in the first six months this year, an increase of 7.6 percent compared with the same period last year.
Though the country was drought-hit, it managed to export 542,144 tonnes of rice last year.