Paperfly secures Tk 102cr from Indian firm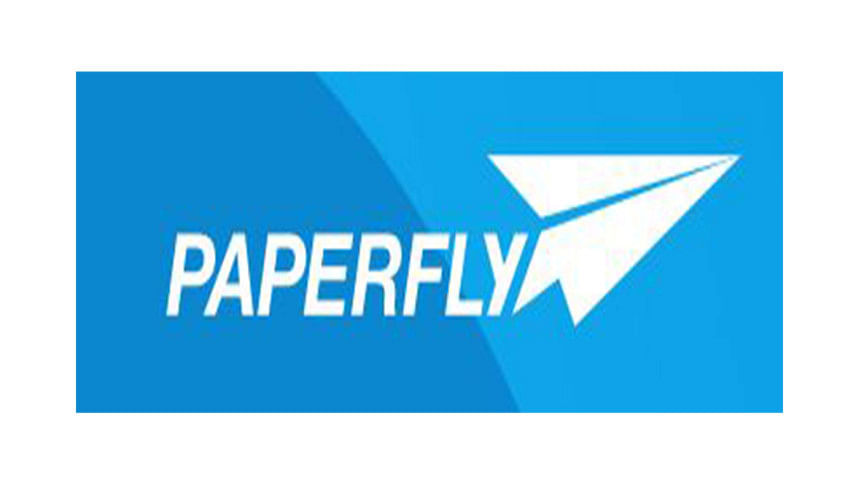 Logistics-tech company Paperfly has confirmed Tk 102 crore new investment from Ecom Express, one of the leading tech-based e-commerce logistics solutions providers in India, as it looks to digitalise the local courier segment.
The start-up will use the funds to build digital and other infrastructures so that customers can make online requests to collect parcels from their doorsteps and deliver them to recipients.
Ecom Express is an end-to-end technology-enabled logistics solutions provider, has a presence in all 29 states of the country and operates in more than 2,650 cities and towns.
Last year, the firm made a foray into Bangladesh, its maiden venture outside the home market, when it injected about Tk 100 crore into Paperfly. The latest fund injection takes Ecom's investment in Paperfly to Tk 202 crore.
"The entire process will be digital and automated, giving a respite to customers who now have to visit brick-and-mortar establishments of traditional service providers to send and receive parcels," Rahath Ahmed, co-founder and chief marketing officer of Paperfly, told The Daily Star.
"Now, they will get the service from the convenience of their homes and workplaces."
Founded in 2016 by Shahriar Hasan, Razibul Islam, Rahath Ahmed, and Shamsuddin Ahmed, Paperfly is the first homegrown tech-enabled logistics company in Bangladesh that offers nationwide coverage.
Initially, Paperfly's priority was to make e-commerce deliveries as it introduced countrywide doorstep delivery and pickup, the fastest mid-mile network, app integration, and cashless pay at the doorsteps.
In September last year, the company launched its first contract B2B (business to business), door-to-door express delivery services, targeting the local courier and parcel industry.
The new investment will help the company build a stronger nationwide network to cater to the courier (express) and parcel industry and the fast-growing e-commerce segment.
In at least 24 districts, the company can make deliveries in 24 hours, Rahath said.
TA Krishnan, CEO and co-founder of Ecom Express, says: "The investment reinforces our confidence in the Bangladesh market and will enable the company to be future-ready in managing the scale. We look forward to being part of their growth journey."
"We are glad that the potential of the Bangladesh logistics arena is being clearly recognised through this additional round of fund injection," said Shahriar Hasan, founder and CEO of Paperfly.
Currently, Paperfly employs around 2,000 people and provides delivery services through 200 points.
Mustafa Jabbar, posts and telecommunications minister, welcomed the investment.
"As the online services that bring comfort to people are set to see growth, Paperfly's vision of online service will flourish further," he said.
The company is likely to face stiff competition from eCourier, which also rolled out the door-to-door online parcel delivery service last year and now covers the entire country.
Local start-ups have attracted more than $21 million from external investors so far this year, according to data from consultancy firm LightCastle Partners. Local startups have received around $700 million in global funding so far.
There are more than 100 courier service companies in Bangladesh and the courier market currently stands at around Tk 1,200 crore.