RMG Unrest: No 'innocent' to be sacked
BGMEA says as 1,411 workers suspended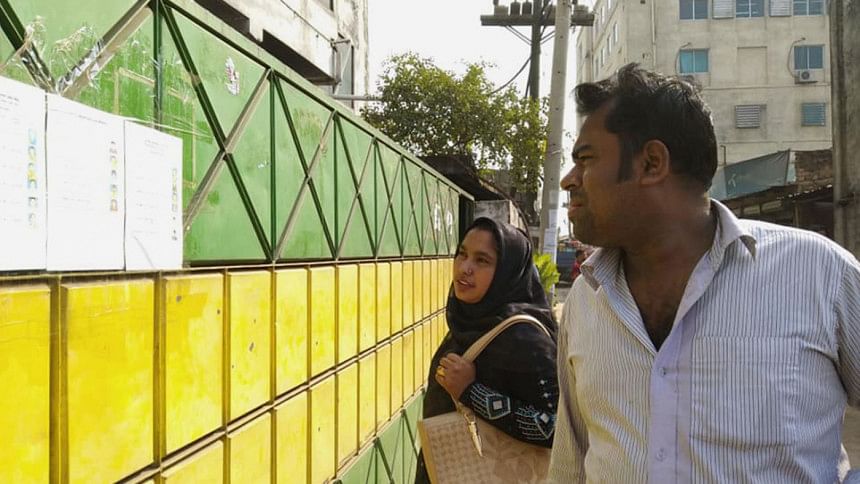 No "innocent" garment worker would be suspended, but those who got involved in criminal activities during the weeklong labour unrest would be punished, the BGMEA president said yesterday.
His comment came amid claims by labour leaders in Ashulia and Savar that as many as 1,411 workers have been laid off from 16 factories since the protests began in the apparel hub last week over disparity in wages.
Siddiqur Rahman, president of Bangladesh Garment Manufacturers and Exporters Association (BGMEA), said, "In our tripartite core committee meeting on Tuesday, we agreed that no innocent worker will lose job. We will also hold a meeting with factory owners on Saturday [tomorrow] to discuss issues."
Talking to The Daily Star, he also admitted that a good number of workers, especially in Ashulia and Savar industrial zones, have already been dismissed for their alleged involvement in vandalism, looting and arson attacks on vehicles. He said the BGMEA didn't have the exact number of sacked workers.
"A worker may face dismissal if he is found directly involved in vandalising factories, looting or arson attack."
The BGMEA chief said a fired worker must be given service benefits under the labour law.
Visiting some factories in Ashulia yesterday, this newspaper talked to some laid-off workers. They alleged that they were not given service benefits.
"I was paid only one month's salary today [yesterday] when I went to my factory," said a sacked senior operator of a factory in Ashulia, asking not to be named. He had joined the factory a year ago.
He used to draw Tk 13,000 a month, including salary and overtime allowance. Yesterday, he was paid Tk 11,500 as the rest of the amount was deducted for different reasons, including a deposit of Tk 500 in the workers' federation fund.
Another factory in Ashulia dismissed 17 workers yesterday, but it didn't pay the workers any money immediately as the management thought that they were involved in unrest, the workers alleged.
Some sacked workers have been contacting local labour leaders to negotiate with the factory managements so that they can get their arrear salaries and other service benefits from their employers.
Nazma Akter, president of Sammilita Garment Sramik Federation, a rights group for workers, expressed fear that many innocent workers might have been dismissed.
"We want that no innocent worker is laid off. Only the wrongdoers will have to face legal actions."
Under the labour law, a factory will have to pay three month's salary to a sacked employee or serve a notice to him three months before termination.
However, in case of dismissal of workers over their alleged involvement in vandalism, arson attack or any other criminal activities, they would not get any service benefit, Nazma said.
"We don't want sacking of workers illogically or illegally," said Amirul Haque Amin, president of National Garment Workers Federation, another rights group for apparel workers. He, however, supported taking actions against wrongdoers.
"If necessary, we will meet labour and commerce ministers soon to express our concern as a good number of workers have already been fired," said Amin who led union leaders in a recent tripartite crisis management committee meeting.
Meanwhile, police yesterday said they have so far arrested nearly 40 workers over the labour unrest. Eleven cases were filed with Ashulia and Savar police stations against 215 named and more than 1,000 unnamed garment workers.