No relief for car owners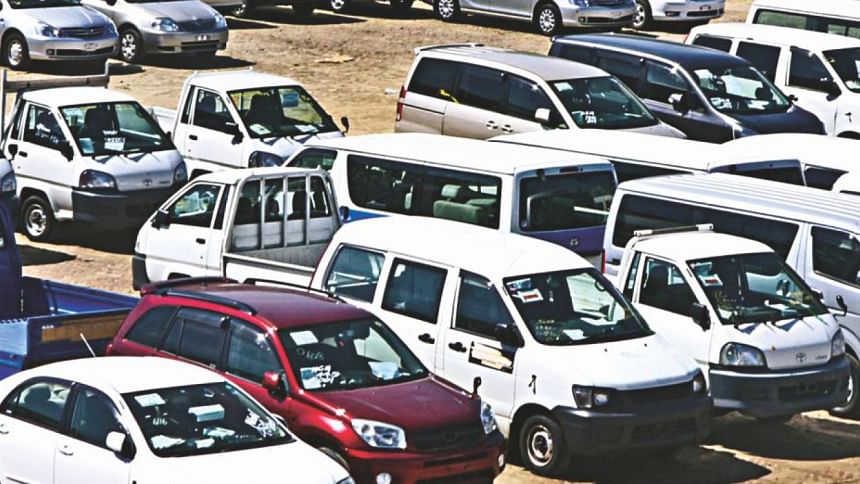 The government has proposed different slabs of supplementary duty for brand new hybrid cars that are significantly lower than those for regular fuel cars -- a benefit that will skip the average car owner.
Since hybrid cars are still a niche, the move will not be of benefit to the average car user, said the Bangladesh Reconditioned Vehicles Importers and Dealers Association.
"It will not benefit the middle-class motor vehicle users as there is no scope to get the benefit on reconditioned hybrid cars," said Abdul Hamid Sharif, president of Barvida.
The regular fuel cars below 1,500cc will be subjected to 45 percent supplementary duty, whereas for hybrid cars it will be only 30 percent.
The SD on regular fuel cars between 1,501cc and 2,000cc is 100 percent; for hybrid cars with similar engine capacity it is 60 percent.
For 2,001-2,700cc cars the SD is 200 percent, while their hybrid counterparts will enjoy 150 percent SD.
Barvida has suggested the National Board of Revenue fix the depreciation facilities at 25 percent for year-old reconditioned cars, 35 percent for two-year-old ones, 45 percent for three-year olds, 50 percent for five-year olds and 55 percent for more than five-year-old cars.
The government also promised to reduce the SD on 12-15 seater micro buses but they missed it. For micro bus, the SD is 80 percent.