Thumbprints now mandatory for taking loans
Banks will verify the thumb impressions with EC database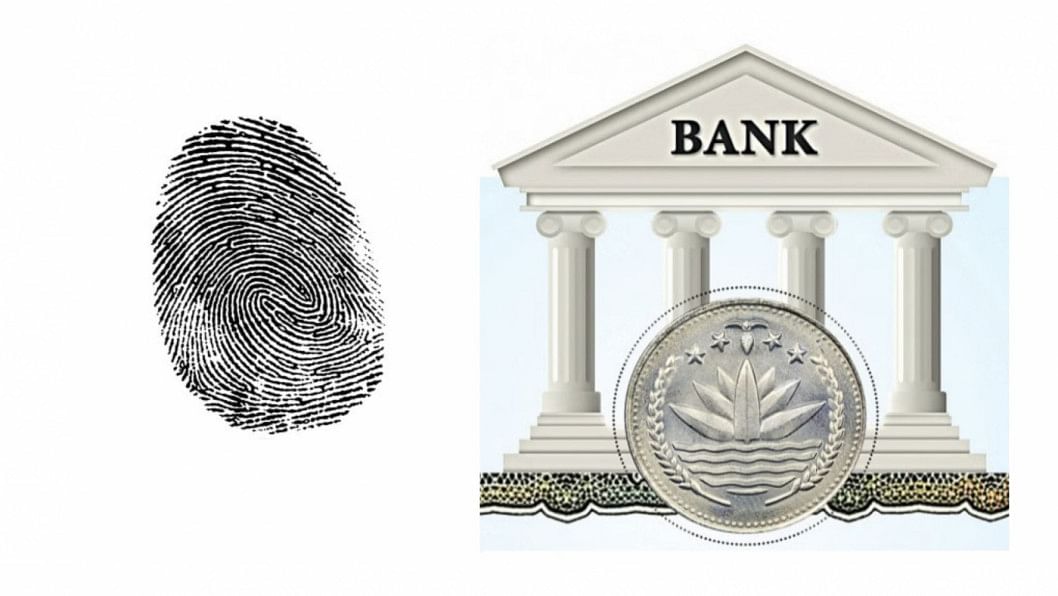 In the wake of some borrowers and guarantors denying having been provided loans, Bangladesh Bank (BB) today made it compulsory for banks to take thumbprints to ensure proper recovery of depositors' money, which was welcomed by bankers.
The central bank, citing High Court observations, said some writs have been filed in the recent period where borrowers and guarantors denied having signed loan and guarantee-related documents.
"As a result, it has become difficult to confirm the correctness of borrowers and guarantors and it is creating impediments to realising loans," said the BB.
To address the complexity, the central bank directed banks to make sure that loan-related documents, termed as charge documents, were read out to borrowers, guarantors and related third persons or parties.
At the same time, banks will have to take signatures on loan documents along with thumbprints of both hands of borrowers and guarantors, said the BB.
Banks will need to accept the thump impressions by verifying those with national identification number database, said the central bank.
"This will be needed for all types of loans. Once it is done, none will be able to refute. We have introduced this as a due diligence for banks and this will confirm identity of borrowers," said a senior BB official.
"It is a very good idea. It will ensure that they (borrowers and guarantors) cannot refuse to take liability. This will help bankers," said Selim RF Hussain, chairman of the Association of Bankers, Bangladesh (ABB).
The idea of verifying thumbprints with national identification data preserved with the Election Commission is conceptually okay, said Hussain, also managing director and CEO of Brac Bank Ltd.
"But it remains to be seen how this will be implemented. If there is a good process to ensure verifications within a short time, it will be good," he said.
This is likely to have a positive impact on the reduction non-performing loans, he said.
The share of classified loans or NPLs rose to 8.8 percent of total loans outstanding as of March this year from 8.16 percent at the end of December last year.
Until March 2023, banks' outstanding credit to the private sector amounted to Tk 1,446,800 crore, according to the BB data.