Tea production falls 3% in 2022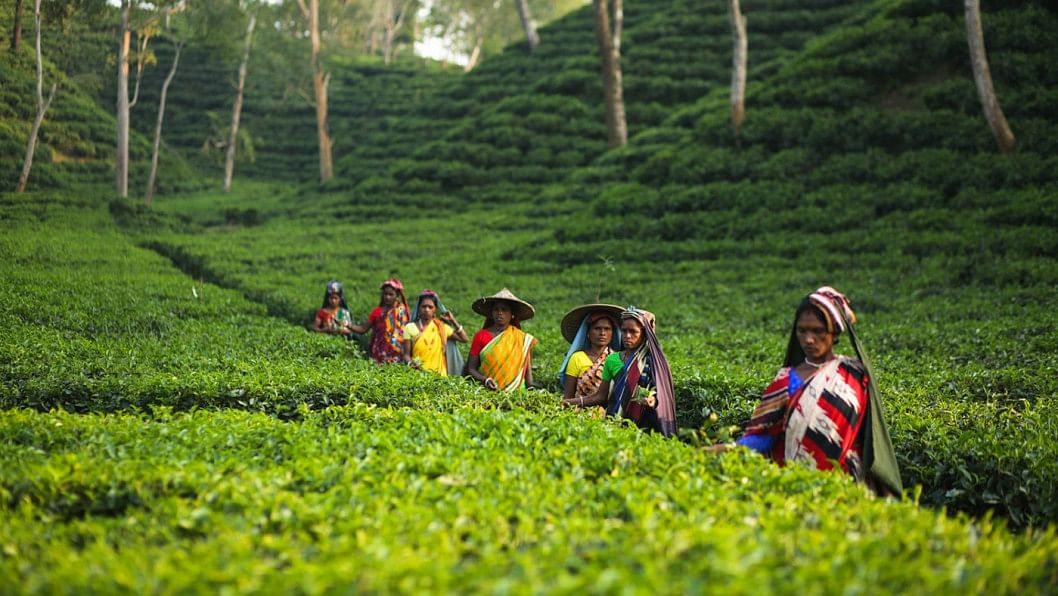 Tea production in Bangladesh decreased by nearly 3 per cent year-on-year in 2022.
According to state-run Bangladesh Tea Board (BTB), nearly 94 million kilogrammes (kg) were produced last year.
Talking to The Daily Star, M Shah Alam, chairman of Bangladesh Tea Association, representing tea estates of Sylhet and Chattogram, blamed the fall in production on inadequate rainfall in the first half of 2022 and a halt to production for a few weeks for labour unrest later in the year.
The year's target could not be achieved, he said. The target was 100 million kgs, according to the BTB.
The weather was hot and dry, leading to a red spider mite infestation, for which plucking of the leaves was halted, he added.
The same was stated by Sumon Shikder, senior planning officer of the BTB.
Tea workers went on a two-hour strike every day from August 9 last year demanding an increase in wages. From August 13, they went on an indefinite strike. They joined work from August 28 following an agreement.
Plucking was halted during the month since the leaves can be availed every seven or eight days, affecting production, said an official of Bangladesh Tea Research Institute.
Garden owners earlier claimed that the strike would affect production and cause losses.