Long-term plan behind high tea production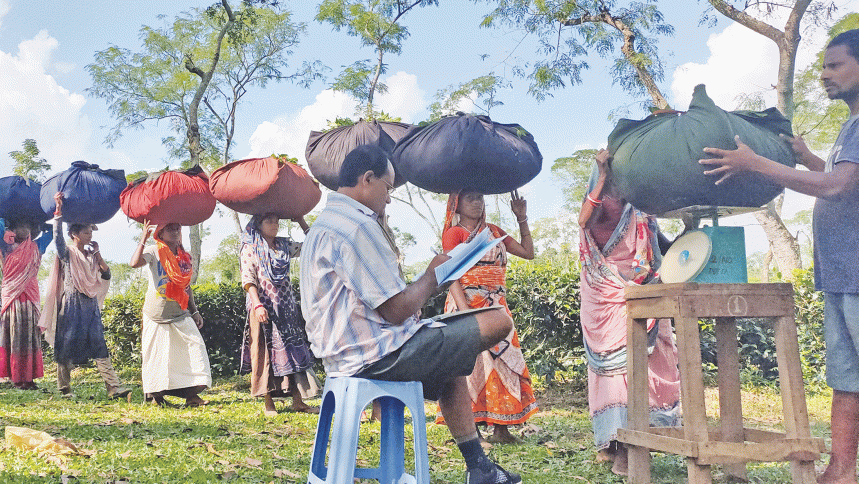 It was in 2007 when one of the country's largest tea-producing companies, Consolidated Tea and Lands Company (Bangladesh) Limited, initiated a long-term plan to increase tea production. 
Fifteen years later, the plan is finally paying off as four gardens of the company, popularly known as Finlays Tea Company, have yielded the highest amount of produce last year.
Among these gardens, Rajghat Tea Garden in Moulvibazar's Sreemangal upazila yielded the highest production of 27,33,808 kilogrammes (kg) of tea, according to Bangladesh Tea Board (BTB).
Production per acre in the 5,816.77-acre garden was 469.99 kg, around 70 kg more than that in any other garden in the country.
There are 168 tea estates in the country, according to Bangladesh Tea Association (BTA), a platform of tea garden owners in the country. Of them, 25 gardens each sit on over 3,000 acres of land.
Three other gardens of Finlays have also achieved top production figures. These are Deanston and Balisera in Moulvibazar's Sreemangal and Rashidpur in Habiganj's Bahubal upazila.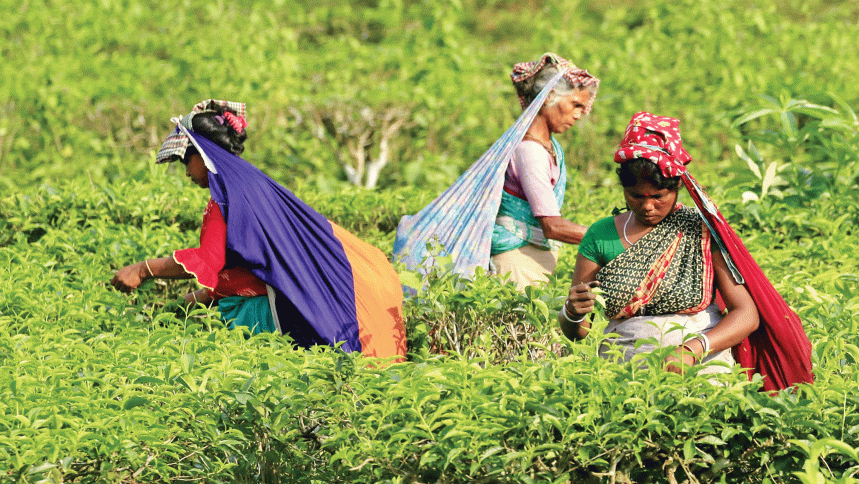 These gardens produced 26,58,780 kg, 23,93,445 kg and 18,82,791 kg of tea respectively.
Their average production per acre was 331.77 kg, 276.61 kg and 337.76 kg.
"The company planned properly back in 2007-08 and started investing in plantation and irrigation systems," Tahsin Ahmed Chowdhury, chief operating officer for estates of the Consolidated Tea and Lands Company (Bangladesh) Limited.
"In recent years, while the industry has been facing irrigation problems due to adverse weather conditions, we have been benefiting from our irrigation system," he said.
"Furthermore, effective team management in completing routine tasks like application of fertilisers and timely spraying of pesticides has played a vital role in the increase in production," he said.
In terms of production per acre in gardens with more than 3,000 acres of land, Uttarbhag-Indanagar in Moulvibazar's Rajnagar, Karimpur in the same upazila, Majdihi in Sreemangal, and Rashidpur in Habiganj's Bahubal upazila follow suit.
These gardens produced 399.18 kg, 386.77 kg, 351.46 kg and 337.76 kg of tea per acre of land respectively.
Among these gardens, Majdihi and Karimpur are owned by Duncan Brothers (Bangladesh) Limited while Uttarbhag is owned by Polymer Agro Industry Limited.
For Duncan Brothers, the story behind production being better is also the same.
"A good yield depends on various aspects such as soil condition, soil nutrition, plant clone, plant compactness, drought effects, termite invasion, and more," said Md Mustafizur Rahman, senior general manager for operations of Duncan Brothers (Bangladesh) Limited.
"A well-balanced synchronisation of human resources, from garden managers to those plucking the leaves, is also necessary," he said.
"Impacts of policies are not immediate but…the initiatives taken years ago are finally bearing fruit. However, we are still not satisfied with the yield, and the initiatives being implemented now will help increase production in the future," he said.
While production is increasing, officials concerned also speak of challenges affecting growth. These challenges include adverse weather, low tea prices in auctions and labour unrest.
"Labour unrest cost 1.8 million kg of tea last year," said Tahsin of the Consolidated Tea, who is also a central committee member of the BTA.
"Besides, low price of tea in auctions is also affecting the industry. This issue should be properly addressed by the government," he urged.
"Tea plantation demands continuous funding and post-planting care is capital-intensive," said Mustafizur of Duncan.
"Challenges like higher labour costs and material expenses are hindering our long-term plans. Government aid in the form of affordable bank financing can help sustain the industry," he said.
In the past decade gardens have grown while new planting and replanting are also taking place, said Kamran Tanvirur Rahman, chairman of the BTA, recently.
"If the population increases, if the economic condition of the people is good, the purchasing power will be boosted further. Consumption will increase in the coming days," he said.
"That's why tea garden owners are investing every year. It's an ongoing process," he added.
In 2022, the country produced 9.4 crore kg of tea, up from 6.6 crore kg in 2013, ‍according to the BTB.
Moulvibazar's 90 tea gardens account for 55 percent of the production. Habiganj comes in second, contributing to 22 percent of the tea produced.
Bangladesh is currently listed as the world's eighth largest tea producer, accounting for about 2 percent of the total production.