Syed Nasim Manzur, new president of LFMEAB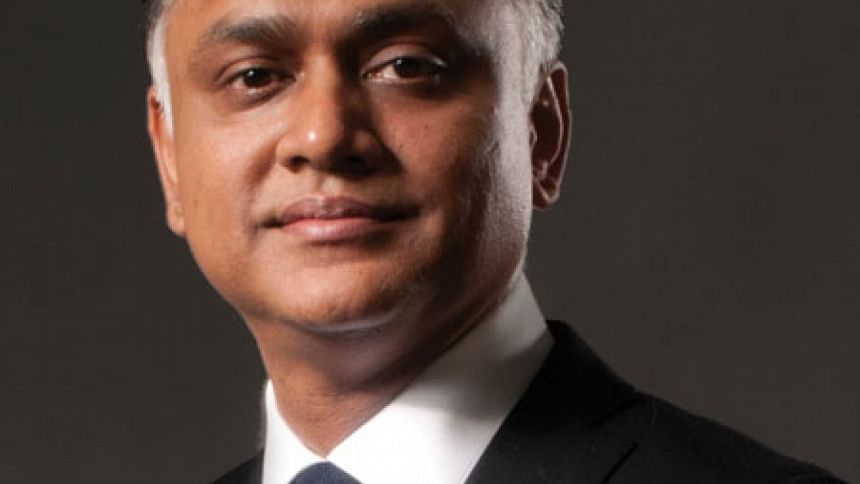 Syed Nasim Manzur, managing director of Apex Footwear Ltd, has been elected as the new president of the Leathergoods and Footwear Manufacturers and Exporters Association of Bangladesh (LFMEAB).
Manzur was declared as the president of the LFMEAB Saturday as the post fell vacant when Md Saiful Islam, the immediate past president of the association, was elected asthe president of the Metropolitan Chamber of Commerce and Industry (MCCI).
Manzur in his welcome speech emphasised taking steps for market diversification.
He said Bangladesh's leather products and synthetic footwear export industry have high prospect particularly in the US market, according to a statement from the LFMEAB.
He cited the consumer demand for shoes reaching a record $100.7 billion in 2021 and he urged the exporters to focus on the growth opportunity in the USA market. 
"The leading US brands are looking at Bangladesh for sourcing right now. But our ability to capture share will depend on our own level of preparedness, speed to market, and competitiveness."
Islam, the outgoing president, said the export earnings from the country's leather sector, the second-largest earner of foreign currency after the ready-made garments industry, witnessed an 18.06 per cent growth in July 2020-June 2021 fiscal year.
Islam opined that with appropriate and effective policy support and implementation the sector will be able to achieve an export target of $2.4 billion by 2024, which is in line with the national export policy 2021-2024. 
Despite the rising trend of export, exporters are facing challenges due to massive supply chain disruptions, unimaginable increases in shipping costs, and rising prices of almost all raw materials, Islam also said.
He said in between July 2020-June 2021, the industry has shown its resilience despite different challenges, particularly in the context of the Covid pandemic.
In spite of the unprecedented business setback as well as capacity underutilisation, most LFMEAB member factories retained their full workforce, which was undoubtedly an incredible service to the society, he added.