Switch to any operator
Mobile number portability launches tonight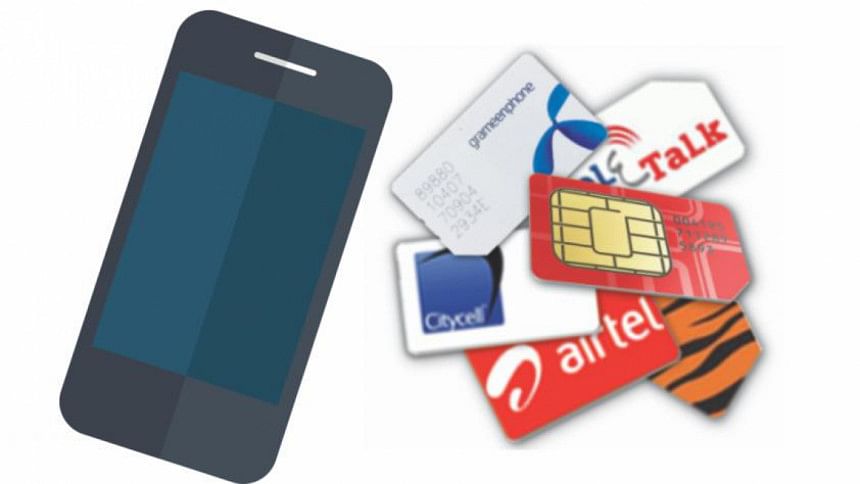 Customers can now switch to any operator without changing their existing 11-digit mobile phone number as the country is set to introduce the much-awaited mobile number portability (MNP) service tonight.
Bangladesh will be the 72nd country to launch the service.
Customers will be charged Tk 50 as well as a 15 percent value-added tax to change carriers within 72 hours. To do so within 24 hours, another Tk 100 has to be paid. Both require a visit to the new operator's customer care centre.
Customers will have to wait at least 90 days to make another switch. Infozillion BD Teletech, a joint venture between a Bangladeshi firm and a Slovenian firm, have completed preparations for the launch.
All the operators are now connected with the network, said Mabroor Hossain, managing director of Infozillion.
The service is expected to improve the quality of telecom service as competition among operators will increase to ensure satisfaction and retain customers.
"Mobile phone operators will feel the pressure and definitely they will concentrate on improving quality to retain existing customers and attract customers from other operators," said Md Jahirul Haque, acting chairman of Bangladesh Telecommunica-tion Regulatory Commission (BTRC).
The launch will bring an end to the telecom regulator's decade-long efforts to bring in the service. The BTRC first took the initiative in 2009 and it was discussed by the parliamentary standing committee on telecommunication several times. There was little progress afterwards.
In June 2013, the BTRC asked the mobile phone operators to introduce the MNP service by January 2014. That initiative also went in vain.
This prompted the regulator to change the model and in 2016, the BTRC decided to appoint a third party to offer the service. It awarded the licence to Infozillion in November 2017. May 1 was set for the launch, but the date was deferred twice as the operators were not ready.
Singapore pioneered the service in 1997 and India and Pakistan introduced it a few years ago.