Stocks rise again
However, turnover of the DSE fell 18 per cent to Tk 286 crore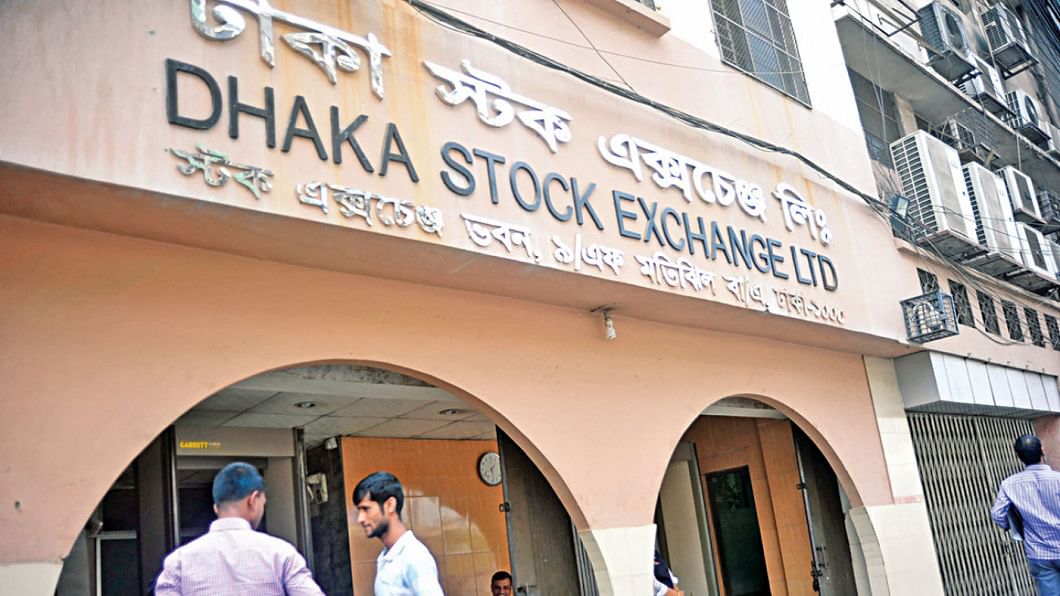 The indices of the Dhaka Stock Exchange (DSE) returned to the black today recovering from the losses in the last trading session.
The DSEX, the benchmark index of the top bourse in Bangladesh, added 8 points, or 0.13 per cent, to 6,215.
The DS30, the blue-chip index, increased 0.11 per cent to 2,218 while the DSES, the shariah-compliant index, went up 0.05 per cent to 1,353.
However, turnover, a key indicator of the market, fell 18 per cent to Tk 286 crore.
Of the securities, 74 advanced, 24 declined and 205 did not show any price movement.
Legacy Footwear made the highest gain with an increase of 9.9 per cent.
Samata Leather Complex, Hakkani Pulp & Paper Mills, Imam Button Industries, and Information Services Network were among the top gainers.
Bengal Windsor Thermoplastics was the highest loser, shedding 1.6 per cent.
Orion Infusion, Delta Life Insurance Company, Jute Spinners, and Oimex Electrode were also in the list of the significant losers.
Sea Pearl Beach Resort & Spa was the most-traded stock with its issues worth Tk 34 crore transacting.
Eastern Housing, Rangpur Dairy & Food Products, Shinepukur Ceramics, and Bangladesh Shipping Corporation also registered significant turnover.
Caspi, the all-share price index of the Chittagong Stock Exchange, gained 24 points, or 0.13 per cent, to close at 18,374.
Of the issues, 42 rose, 8 retreated and 65 did not see any price swing.
Turnover of the port city bourse surged 52 per cent to Tk 12.15 crore.