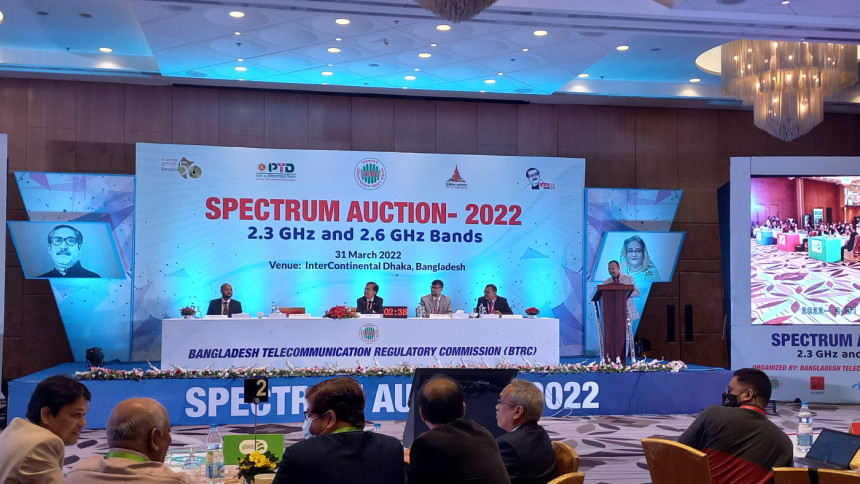 Spectrum auction for 2022 started today for bands that can support both fourth-generation (4G) and 5G technologies.
All four operators – Grameenphone, Robi, Banglalink and Teletalk – took part in the auction organised by the Bangladesh Telecommunication Regulatory Commission at Inter-Continental Dhaka.
The regulator will award 100 MHz spectrum in 10 blocks from 2.3 GHz (2,300-2,400 MHz) bands and 120 MHz in 12 blocks from 2.6 GHz (2,500-2,690 MHz) bands through the open auction.
The base price for per MHz is $6 million for both bands.
"It's a very crucial auction as it is suitable for both 4G and 5G. No auction for the spectrum that is supportive for both 4G and 5G will take place in the future," Mustafa Jabbar, telecom minister, told The Daily Star.