Refiners to find out if any dealer is involved in oil crisis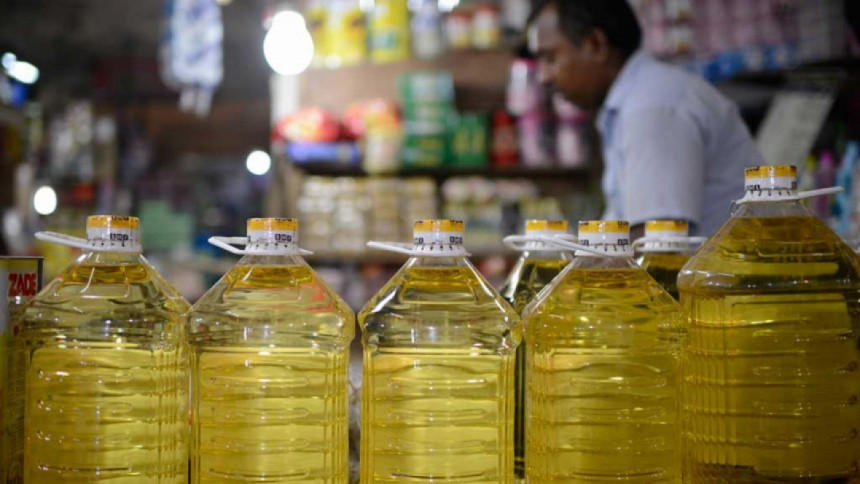 The Bangladesh Vegetable Oil Refiners & Vanaspati Manufacturers Association today said it will take action against the dealers if their involvement is found in creating an edible oil crisis.
The association of traders involved in oil refining and marketing announced that if any dealer's involvement is found, an inquiry will be conducted and action will be taken against it.
It made the announcement a day after Commerce Minister Tipu Munshi had criticised the businesses for irrationally raising edible oil prices after the Eid-ul-Fitr.
Believing the businessmen was a mistake as they have hoarded and hiked the edible oil prices abnormally in the local markets, the minister said yesterday at a pre-announced press conference held at the commerce ministry in Dhaka.
Munshi said the businessmen were asked to maintain a stable supply of edible oil in the local market and not to increase its prices during Ramadan.
The businessmen did not increase the prices during the month of fasting, but they hoarded oil 10 days before the Eid-ul-Fitr and the whole supply chain was abnormally disrupted, he said.
The minister also blamed the dealers for the edible oil crisis.
"We did not find out any reason for a soybean oil crisis in the market. No one in the big group has done this. Dealers and retailers did," he said.
Munshi also said that he had already given orders to take action against those who committed the crime. "I have also asked the owners to cancel the dealership."