Oil settles 1% higher on tightening supplies, cooling US inflation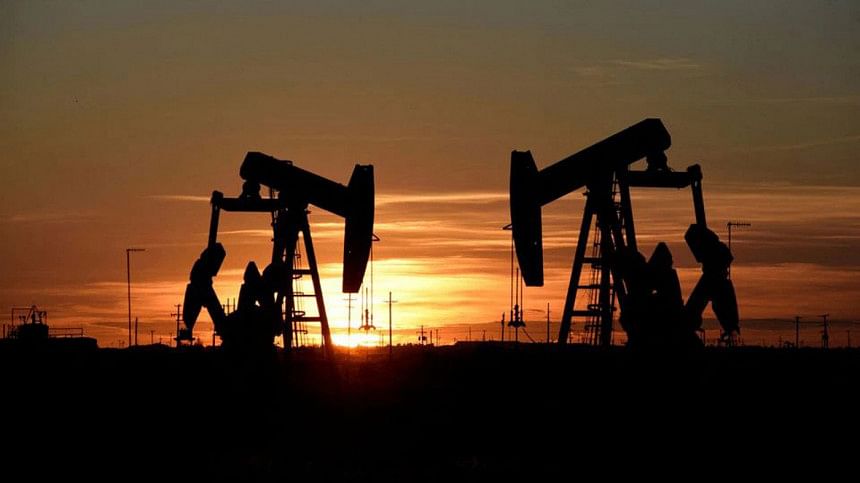 Oil prices rose by more than a dollar a barrel on Friday to record their second-straight week of gains, as supplies tightened in some parts of the world and US inflation data indicated price rises were slowing.
The most actively traded Brent futures, for June delivery, settled up $1.29, or 1.6 per cent, at $79.89 a barrel. Brent futures for May delivery, which expired upon settlement, gained 50 cents, or 0.6 per cent, to settle at $79.77 a barrel.
West Texas Intermediate crude (WTI) for May delivery settled higher by $1.30, or 1.8 per cent, at $75.67 a barrel, gaining about 9 per cent for the week.
Data on Friday showed the US Personal Consumption Expenditure (PCE) index, the Federal Reserve's preferred inflation gauge, rose 0.3 per cent in February on a monthly basis, compared with a 0.6 per cent rise in January and an expectation of a 0.4 per cent rise in a Reuters poll.
Signs that inflation is slowing tend to support oil prices as this could point to less aggressive interest rate hikes from the Fed, lifting investor demand for risk assets like commodities and equities.
Oil prices were also buoyed after producers shut in or reduced output at several oilfields in the semi-autonomous Kurdistan region of northern Iraq following a halt to the northern export pipeline.
With prices recovering from recent lows, the Organization of the Petroleum Exporting Countries and allies led by Russia are likely to stick to their existing output deal at a meeting on Monday, sources said.
OPEC pumped 28.90 million barrels per day (bpd) this month, a Reuters survey found, down 70,000 bpd from February. Output is down more than 700,000 bpd from September.
Despite Friday's gains, Brent and WTI recorded monthly declines of 5 per cent and 2 per cent respectively, their steepest since November. Brent settled lower for the third quarter in a row, the first time that has happened since 2015.
The benchmarks hit their lowest since 2021 on March 20 in the wake of large bank failures, and while they have recouped some of the losses since then, they remain well below the levels at which they were trading at the start of March.
"The prolonged economic scarring of the last month will likely slow the economy, if not cause a recession, and lower interest rate expectations are not enough to support oil prices in the short term," said Craig Erlam, senior markets analyst at OANDA.