Mitsubishi to invest $100m to assemble cars in Bangladesh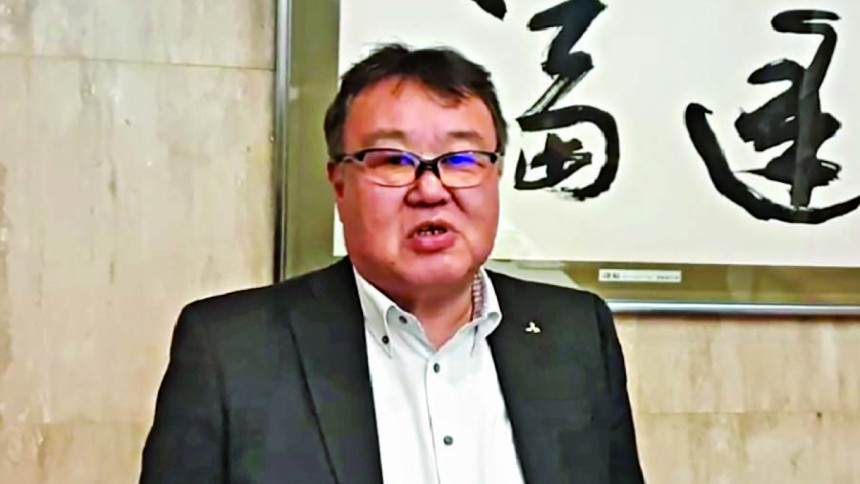 Japanese automaker giant Mitsubishi has decided to invest $100 million in Bangladesh to produce its branded vehicles.
Ryujiro Kobashi, vice president of Mitsubishi Motors, revealed the information after a meeting with Commerce Minister Tipu Munshi at the minister's secretariat office in Dhaka yesterday.
The company will invest the sum at the Mirsarai Economic Zone in Chattogram, initially for assembling cars, the commerce ministry said in a statement.
The company will gradually upgrade the assembly plant to a full car manufacturing plant at the zone, the statement said. Kobashi sought policy supports from the government to set up the plant.
"Mitsubishi Motors wants to support the motorisation and industrialisation of Bangladesh. I am visiting Bangladesh to discuss the issue with the government of Bangladesh," said Kobashi.
He was speaking after a meeting with Kazi M Aminul Islam, executive chairman of the Bangladesh Investment Development Authority, at the latter's office in the city.
The delegation's other member Junichi Sabanai, general manager of the production engineering division, was present.  The use of motor vehicles in Bangladesh has been growing fast with the pace of the country's steady economic growth and political stability.
Now 70 cars hit the streets every day and the number will double by 2021, as per a recent market analysis of Subaru Bangladesh.
Regarding the interest of Mitsubishi, Islam told The Daily Star: "The market size for automobiles in Bangladesh is going to catch up to its rapid economic growth and higher income of its people."
The message is clear: Mitsubishi wants to expand its share in the automobile market which will build up the confidence of foreign investors to invest in Bangladesh, he said. 
"Added to our overall stability, high profitability and flexible labour market, Bangladesh is offering the best incentives," said Islam.
He said every year 23 lakh young Bangladeshis enter the job market and the government wants them to be introduced to high-value and technology-based manufacturing.
The Mitsubishi Motors delegation, accompanied by the Bida, visited the Mirsarai Economic Zone on Wednesday and stopped by Pragati Industries in Sitakunda, where Mitsubishi's "Pajero Sport" is assembled.
The visiting team also met National Board of Revenue Chairman Md Mosharraf Hossain Bhuiyan and Bangladesh Economic Zones Authority Executive Chairman Paban Chowdhury to discuss investment modalities for the development of an automotive industry in Bangladesh.