Micro businesses can now accept digital payments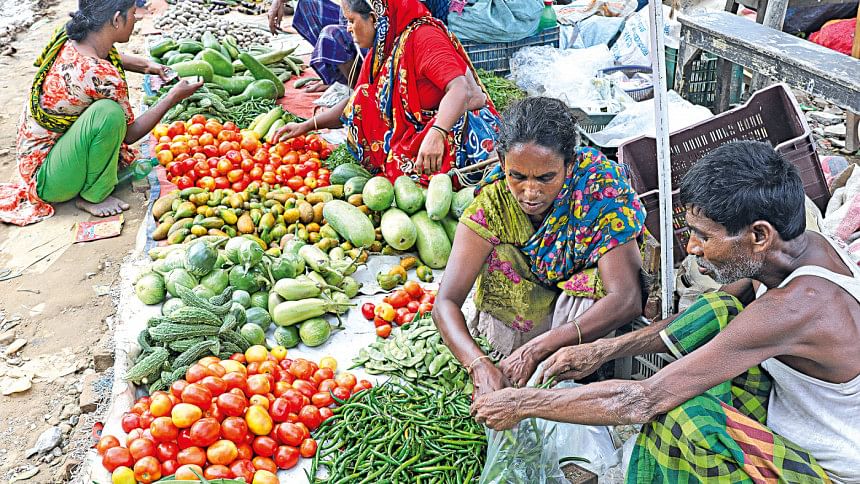 In a remote part of the country, a vegetable vendor wakes up early in the morning and goes to the nearest local market where wholesalers are available.
During the day, he purchases some vegetables by debiting money from his account. He pays the wholesalers the total for his purchases by using the mobile app of his bank or a mobile financial service (MFS) provider.
Then, some of his customers pay the value of their purchases to the vegetable vendor by using their mobile wallet while others use cash.
Funds can also be encashed by transferring the required amounts to MFS agents or merchants under the agent banking programme of the central bank.
From now on, such scenarios would become a reality in rural areas as Bangladesh Bank yesterday allowed micro and underprivileged businesses to open personal retail accounts.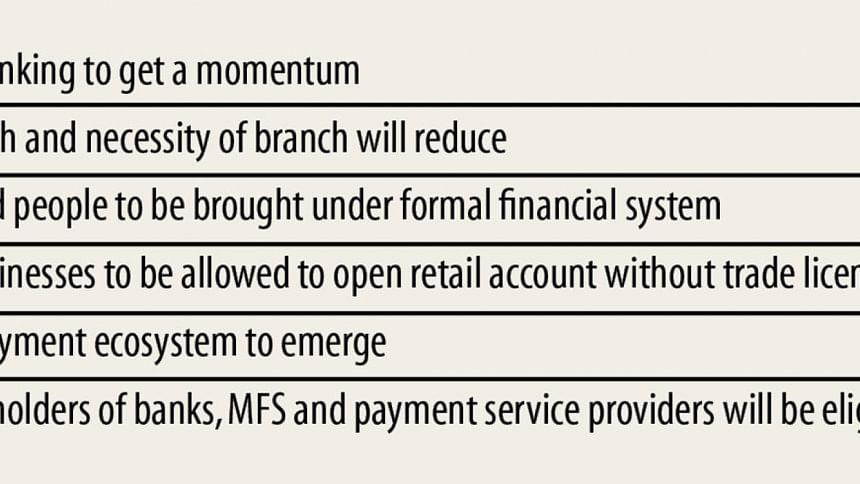 Such digital banking is now available at shopping malls in cities but was quite impossible in the case of remote rural markets.
The businesses, who can submit their trading licence, tax certificate and rent statement, are allowed to open merchant accounts such that customers can digitally make payments for the value of the products.
But micro businesses will not require such documents to open their personal retail accounts, according to a central bank notice released yesterday.
They will have to manage a certificate on their profession from the local public representative for opening the account.
If such documents from public representatives cannot be managed, banks, MFS providers and payment service providers (PSP) will have to accept certificates from respective professional organisations of the micro businesses.
The central bank, however, imposed a ceiling on the financial transactions through personal retail accounts.
If micro businesses open accounts with banks by fulfilling the full-fledged KYC (Know Your Customers) requirements, there will be no limit to transactions.
The monthly outstanding balance cannot cross Tk 10 lakh at the respective accounts if micro businesses open the account by filling up an e-KYC.
The central bank allowed clients to open accounts by filling up simplified e-KYCs, where national identification cards have to be submitted.
Such accounts can be opened within five minutes through agent banking outlets.
"This is an outstanding initiative taken by the central bank," said Md Arfan Ali, managing director of Bank Asia.
"We have been working on the issue for more than two years such that digital financial inclusion and branchless banking get a momentum," he said.
The use of cash will decrease at a faster pace when the service gains a tempo.
Smartphones are essential both for customers and micro businesses to settle transactions through the new central bank initiative.
A micro business will display a quick response (QR) code in front of the respective stall, and clients will have to scan the code to make payments for products purchased from the stall.
The value of products can be settled by using the mobile application of the respective banks, Ali explained.
Retail businesses can also pay the value of the products to the wholesalers by using the mobile app.
Bank Asia will open at least 30,000 personal retail accounts within next year and it has already completed the initial tasks, Ali said.
Micro businesses even will not come to branches as they will be allowed to open accounts at agent outlets.
Personal retail accounts can be opened through MFS providers as per the central bank notice.
A client will be permitted to open the retail account despite having an existing common MFS account. But MFS agents will not be permitted to open such accounts.
Officials of MFS providers or representatives appointed by them will have to supervise and monitor closely while opening the accounts.
The central bank has imposed ceilings on the financial transactions using MFS accounts.
A micro business will be allowed to take a maximum payment of Tk 30,000 per day and Tk 5 lakh per month from clients.
There is no limit on the number of transactions from a person to retailer.
"The central bank has, in brief, taken a time-befitting decision," said Kamal Quadir, chief executive officer of bKash.
The digital programme will put a positive impact on both retailers and clients, he said.
"It will contribute to the government vision to digitalise the country's financial sector," Quadir said.
Retail personal accounts also can be opened by using the platforms of payment service providers (PSP).
A retailer, who holds such an account with a PSP, will be allowed to transact to the tune of Tk 10 lakh per month.
All stakeholders will have to come forward to implement the central bank initiative successfully, said Syed Mahbubur Rahman, managing director of Mutual Trust Bank.