'Innovation, skills development a must for survival of SME startups'
Experts say at a workshop orgnaised by DCCI Business Institute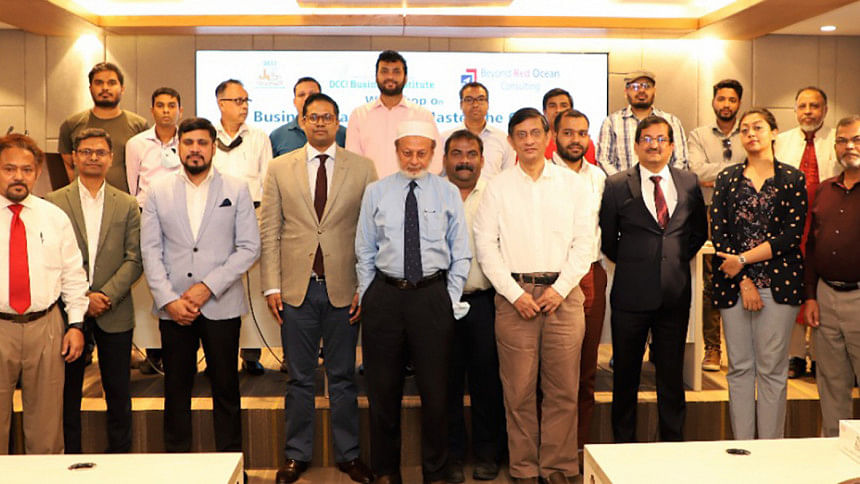 The advancement in the ICT sector has changed the world a lot, so going for innovation and skills development are a must now for the survival of the startups in the SME sector, experts said today.
They spoke at a workshop titled "Business Masterclass-Master the Chaos in Your Business" organised by the DCCI Business Institute (DBI), a subsidiary of the Dhaka Chamber of Commerce and Industry, in cooperation with Beyond Red Ocean Consulting in Mumbai of India, at DCCI auditorium in Dhaka.
In his opening remarks, DCCI Acting President Arman Haque said with the advancement of information communication and technology, the trend of operating business has changed a lot.
"Conducting business has become very challenging for SMEs now. In order to adapt to the new scenario, there is no alternative but to prepare ourselves."
Haque also urged the startups to focus more on innovation and skills development to overcome these challenges.
Malay Chakraborty, business coach of Beyond Red Ocean Consulting, said SME entrepreneurs around the world face various obstacles to operating their businesses.
Due to these hurdles, 70 per cent of the new startups fail to continue their business and are forced to quit within five years, he said.
"In order to survive in this sector, the entrepreneurs must focus on their skills development, time and asset management," Chakraborty added.